Welcome to this introduction to portrait photography. This article is designed to get you thinking about how to create a successful portrait in an artistic fashion rather than concentrating on the technical aspects of portrait photography.
Introduction To Portrait Photography
Portraiture is one of the most fascinating and common art forms, and humans have been developing images of themselves for thousands of years. Creating an image of oneself or other living beings has fascinated the human race since the days of cave painting.
Before the advent of photography, the great masters like Da Vinci were capturing beautiful portraits, the best example being the most famous portrait ever made, the Mona Lisa. People still queue up to glimpse of her enigmatic smile and marvel at her ever-changing viewpoint.
Since the very first photograph was captured on film, portraiture has been vital in recording the lives of our ancestors and giving us insight into lives long past.
Why does portraiture fascinate us so? Why are we so drawn to the images of other peoples' faces?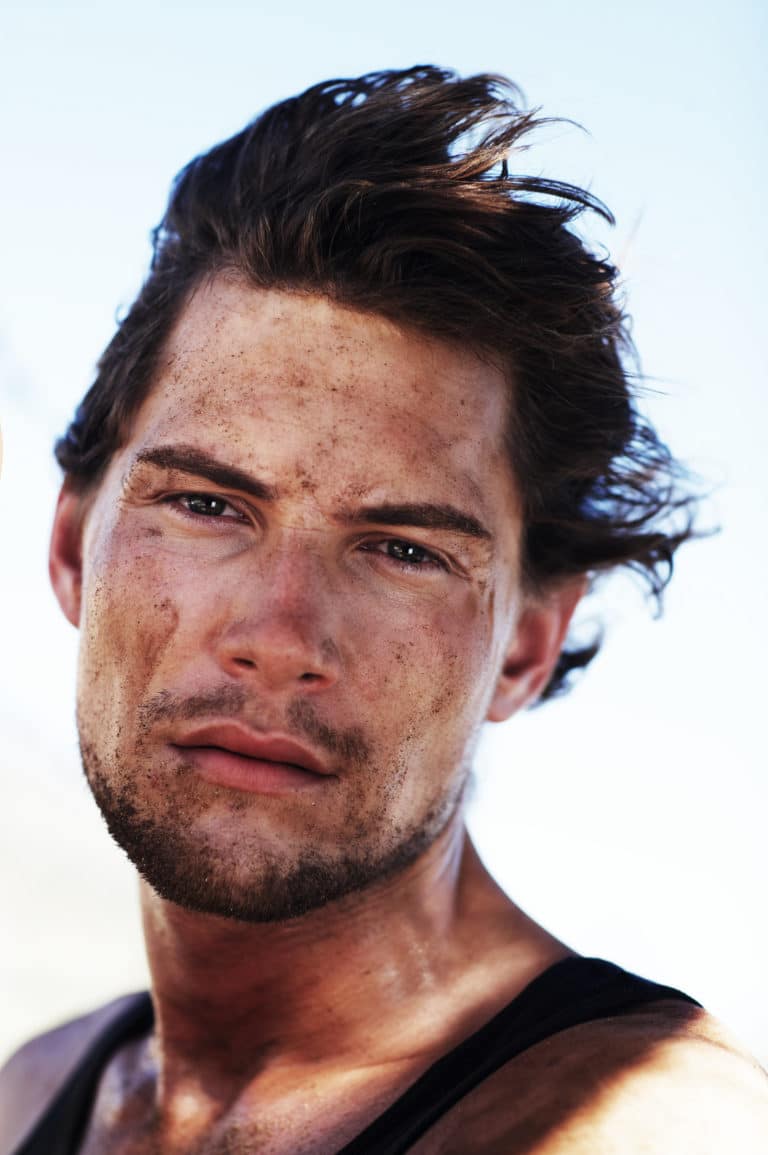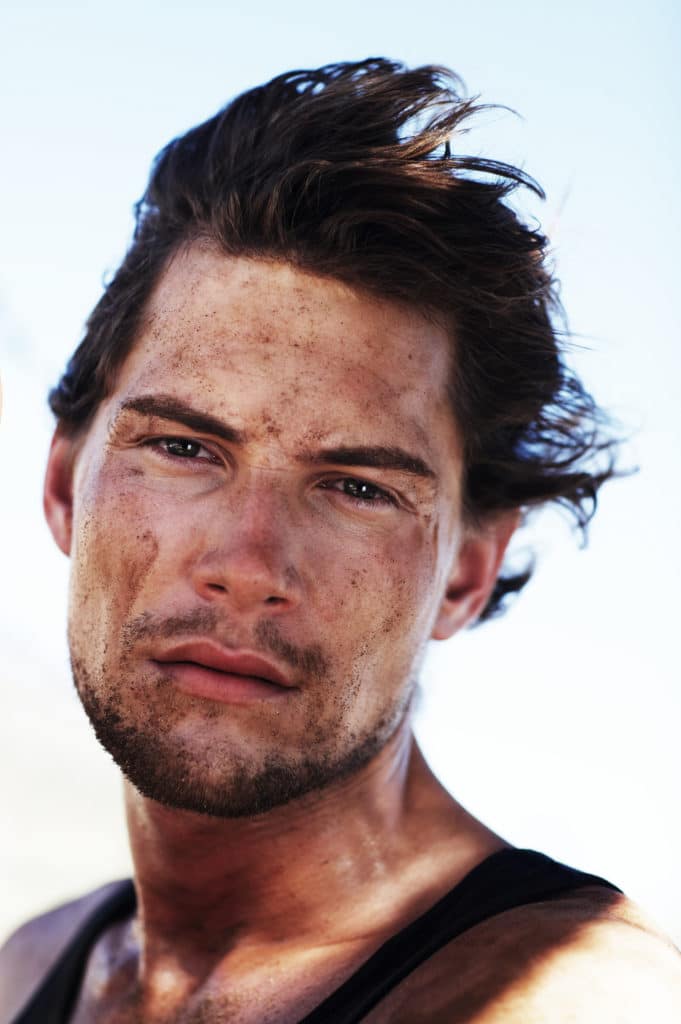 Familiar Faces
As soon as we are born, we look to the faces of our protectors, usually our mother and father and learn to read the expression. These protectors mean everything to us – they provide us with food and shelter.
Understanding their faces is a basic survival instinct. There have been scientific studies to show that babies can recognise the faces of their parents within just a few days of birth.
Perhaps another reason that we love portraiture is that it gives us the freedom to scrutinise the face of another in a way which would not be socially acceptable in real life.
You can peer at the face of another living being in a voyeuristic fascination free from any social interaction.
Finally, one of the main reasons that portraiture fascinates us so much is that it can capture a fleeting moment of expression which we can take time to consider. That expression tells a story which we can ponder and imbue it with our meaning.
Of all the areas in photography, portraiture has to be one of the most interesting, for in portraiture there is a constant change of subject matter presenting many different challenges to the photographer.
With our whole life passing in review before the lens from childhood to youth, through middle and old age, we have the opportunity to capture a life through the lens.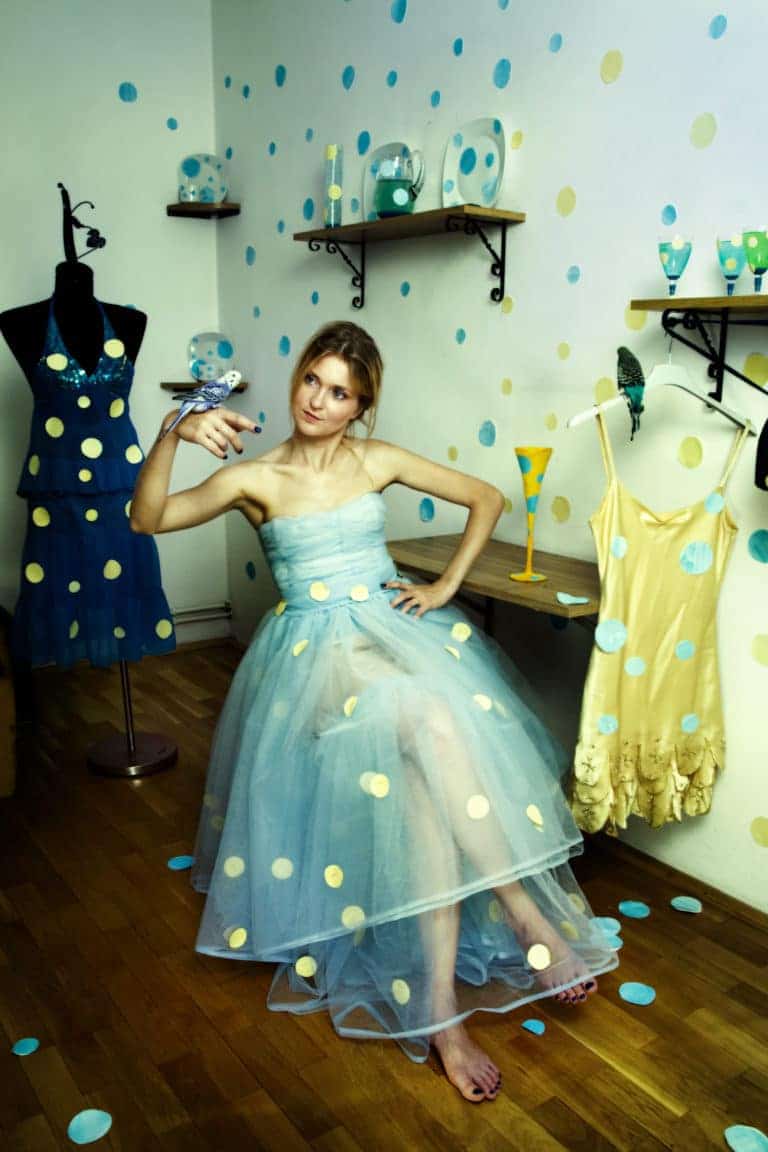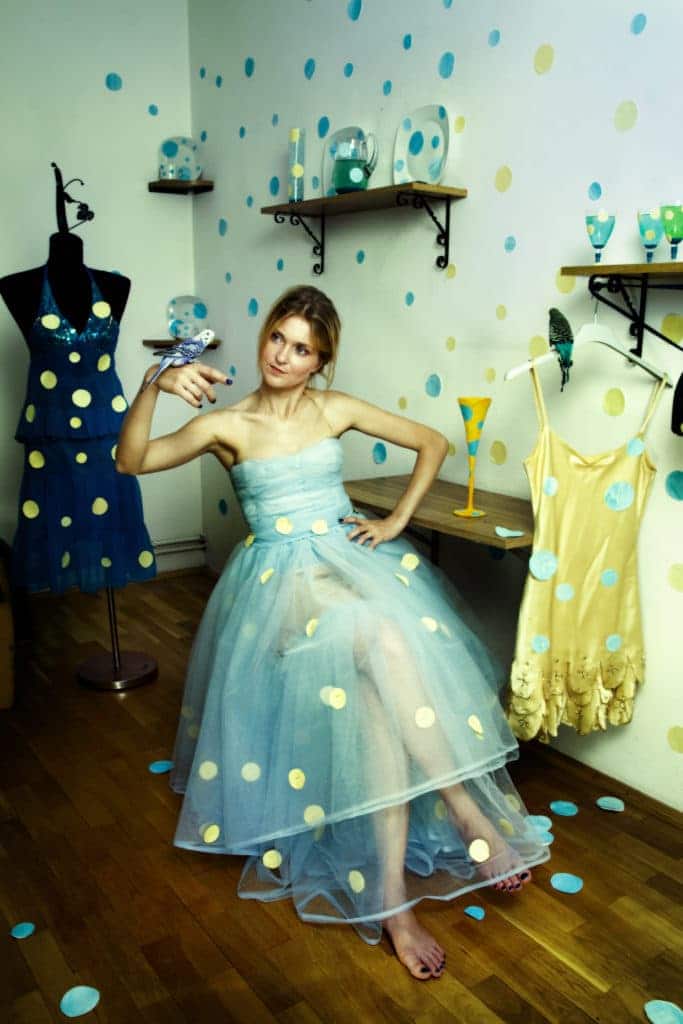 Find Their Unique Qualities
If we, as the photographer are to meet that challenge, we must be capable of sound judgment and must have the ability to seek out the best in our subjects and to show that subject to it's best advantage.
The best portrait photographers really 'see' their subject and what makes them unique.
This is assuming, of course, that the objective is a straight forward portrait.
In pictorial or character portraiture more imaginative interpretation is allowed.
In any case, the photographers' visualisation of the picture, how he poses and lights his subject and how he evokes the right expression, is far more important than the mechanical operation of the camera.
Capturing the perfect portrait is an art and relies heavily on the skill of the photographer to draw out a striking image.
Most people have their portraits made because they want to preserve an image of themselves at a certain time in their lives. This is a justifiable vanity, and it is your job as a photographer to understand what they want to have captured in these photos.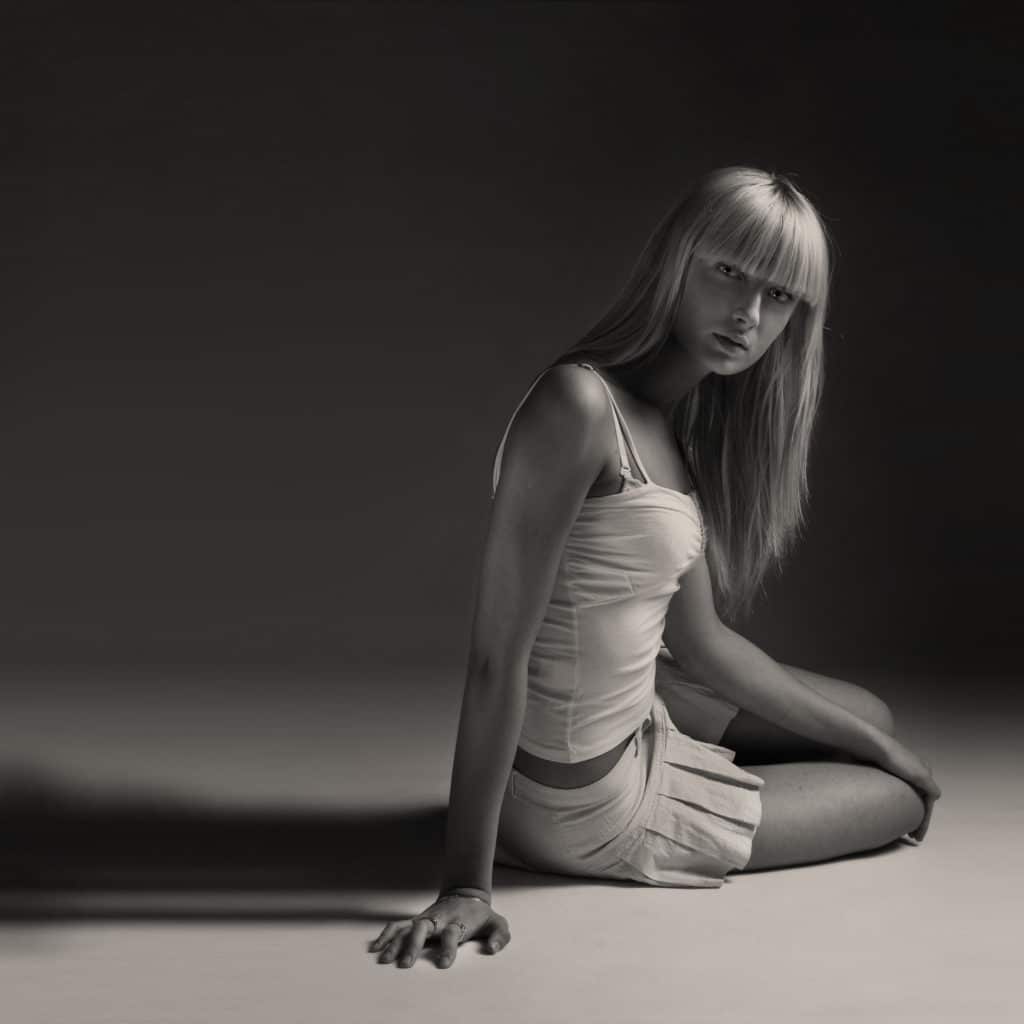 Concentrate On The Subject
A woman knows she is beautiful in her way. She wants to appear attractive in the picture, so make her beautiful. A slight flattery is called for, but not over flattery, and if the photographer can flatter an already beautiful face, he has succeeded in his most challenging task.
Men know their features; they know if they have aesthetic or strong faces. They know whether they appear dignified and whether they show great strength of character, and will expect the photographer to emphasise these points. It is particularly important not to over-flatter men as they often want to look 'real' (with 'real' being as good as they can look without it being overdone).
The subject expects an accurate portrait, a good expression and a natural one, a picture that presents whatever of beauty, strength and worthiness of character, he or she possesses.
Do justice to your sitter and do not invent fictitiousness on which to hang your name. Instead of trying to make a portrait by a capital ME, instead, create a portrait of THE SUBJECT by me. Seek the truth in your pictures and show it at the most favourable aspect.
Capturing that which is unique to your subject is fundamentally crucial in portraiture. Consider your subject carefully before you begin. Your subject was born with their features, but character and expression develop as we go through life.
One smile today or a frown leaves no trace, but continued use of these muscles to form a smile, laugh or any continued habit alters the modelling of the face and leaves lines around on natural features. The way we hold our head, the set of the brow and mouth are determined by constant usage of our facial muscles.
Use these features to emphasise the beauty of your subject.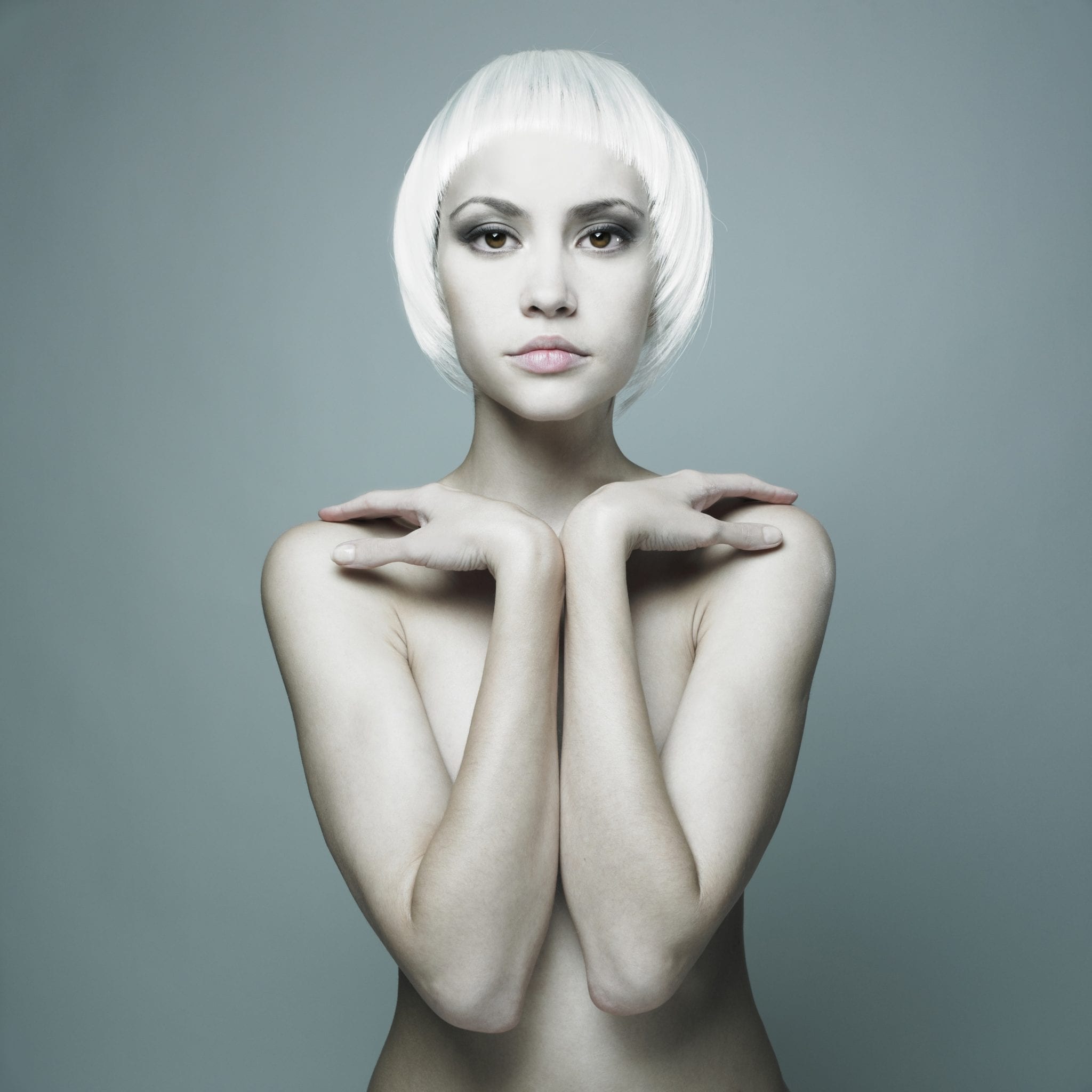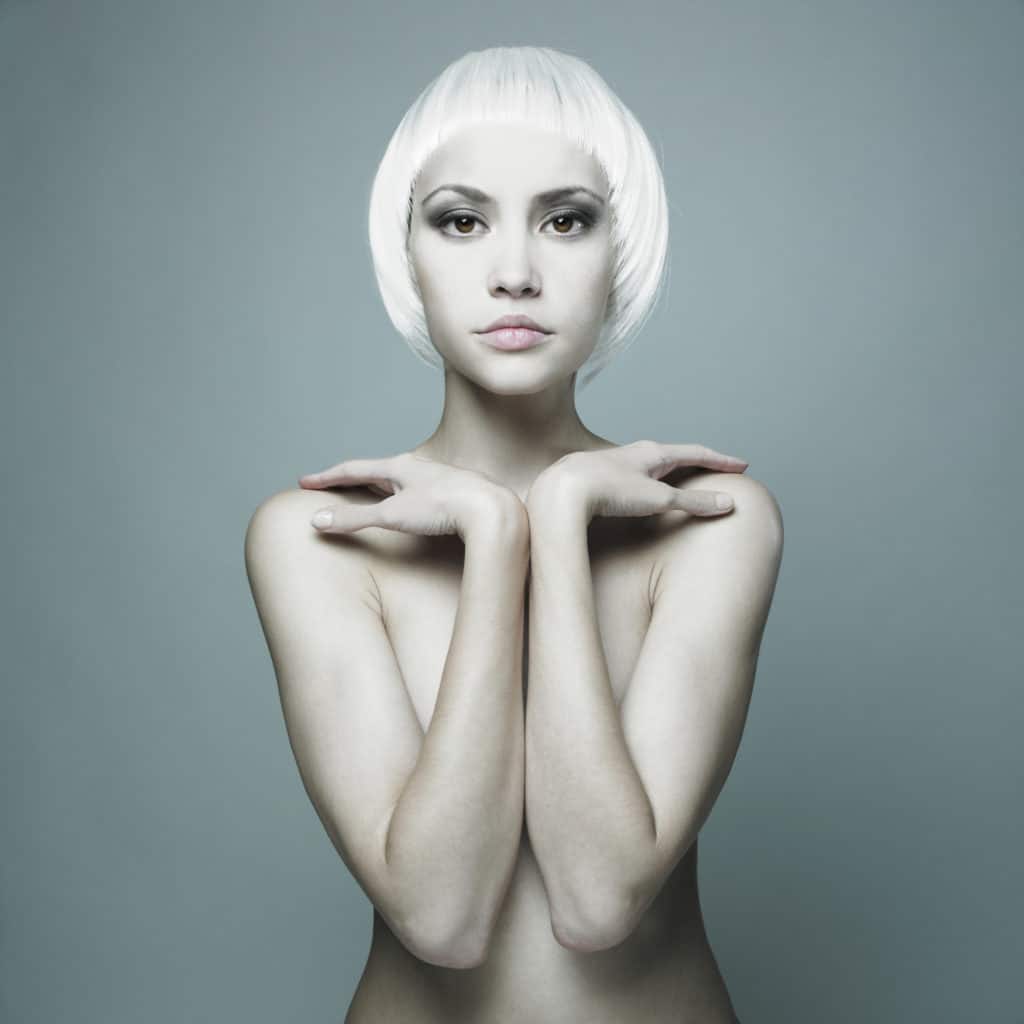 Focus On Features
All faces have two eyes, a nose, a mouth and two ears, but these features are not equally important photographically.
The eyes are the most expressive, with the mouth second in giving expression to the face. They are essential in making a portrait.
Eyes should be sharp and luminescent, drawing the viewer into the portrait. How you capture the mouth will completely change the feeling of the image you create.
The character lines in a face are as chevrons won in our battle with living, and should be carefully considered. We can exaggerate or soften them by our lighting. In life the face is mobile. It is continuously moving, and the expression is momentarily changing.
What expression do you want to capture and why? Carefully consider your subject before deciding this.
The highlights and shadows move fleetingly across the face. No expression or bad shadow is frozen long enough for us to take full notice if it. But take a photograph at the wrong moment, with the false expression or with bad shadows, the picture is ruined, for when we see it without the motion and with time for study, all the bad points appear exaggerated.
It is essential to study each face as it seems before the camera and to use lighting which will delineate the natural features.
A softness of expression is usually best. Extremes of emotion can be hard to capture effectively without looking posed.
If you want to know more about portrait photography, the Advanced Diploma in Photography has a very in-depth section on Flash Lighting For Portraiture. Start this course here.
If you haven't joined an IOP® Online Photography course yet:
Read our FAQs here.
Perhaps you are thinking about what qualification is best. Read this blog on whether you need a degree to be a photographer.
If you need advice on which camera to buy, you can get in touch with us or read this article on the best DSLRs for beginners.
If you want to take control of your earnings by starting a career in photography, check out this article on the best places to make money from photography.