The IOP Team are delighted to announce a collaboration with The Guild of Photographers, one of the oldest and most respected photography membership organisations.
On passing our flagship course, The Professional Diploma in Photography, IOP students will now be automatically eligible* for 'Qualified' status from The Guild.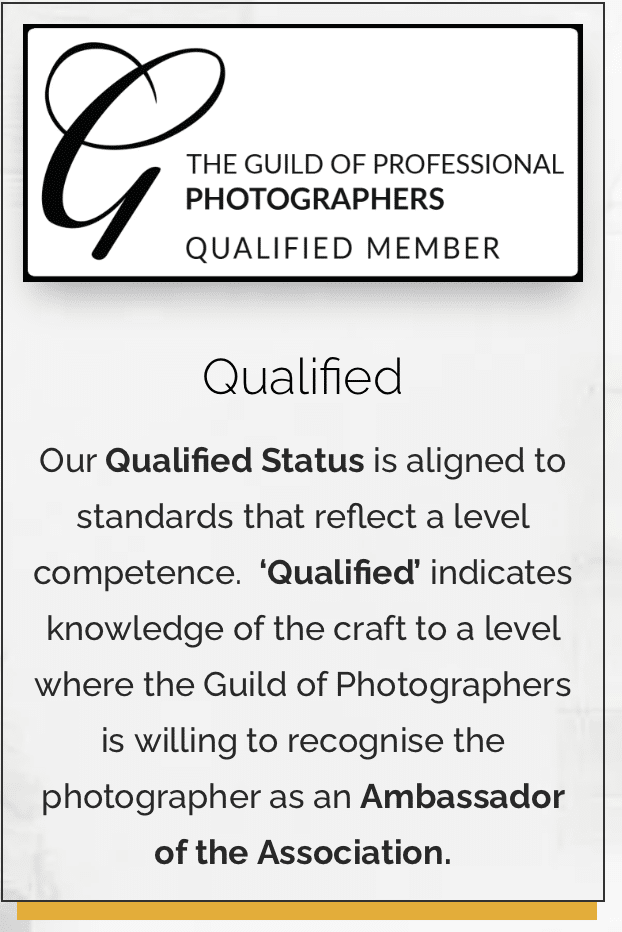 This is a fantastic extra benefit for our students, and we are thrilled to be working with the Guild on this exciting partnership.
The values of our two organisations are closely aligned, namely helping photographers develop their skills and reach their photography goals through mentorship and bespoke training.
IOP has always offered highly respected qualifications, and we can now enhance those with student recognition from The Guild of Photographers, delivering one of the best photography course packages on the market.
* There is a membership fee to join the Guild of Photographers which is discounted for IOP students
** On completion of the Professional Diploma in Photography, you must join the Guild (discounted fee applies to IOP students) to apply for Qualified Status. Information on how to apply will be available with your certificate on passing the course.
Log in to the Course Platform for more information on how to join the Guild and claim your discount and Qualified Status.
If you have already passed the course, log into the Course Platform and scroll past your certificate for instructions. If you need help, please contact support@institute-of-photography.com
Please note, we cannot guarantee any offering from any third party, and this information is correct at time of writing. Qualified status is not guaranteed and this offering may change at any time. Please contact support@institute-of-photography.com for further information.