Let's take a look at the ten best places to make a profit from your photography.
Photography is a creative endeavour, and most people enter the profession because of a love of the art rather than using it as a way to make money. Having said that, we all need to eat, so why not sell your best shots for a profit?
There are many sites out there that will sell your photos, but we have listed the top ten to target that offers the best commission rates or have other benefits for the budding commercial photographer.


The first place on our list of the ten best places to make a profit from your photography is Shutterstock. Not only a stock photography provider (having over 70 million photographs) but they also list around 2 million footage and music clips for download. This makes Shutterstock the number one provider by size, and they operate in over 100 countries.
For those who buy imagery and clips, the system is a subscription-based format where a monthly fee is paid for a set number of downloads. Shutterstock is considered quite expensive, and there have been complaints about its subscription auto-renewal process, but nevertheless, it has some of the highest quality imagery around.
It also has a convenient 'contributor app' so that you can upload your photos to the site when you are out and about.
The commission structure varies from 20-30% although it's quite a complicated structure depending on how the buyer is subscribed. You can find out more here.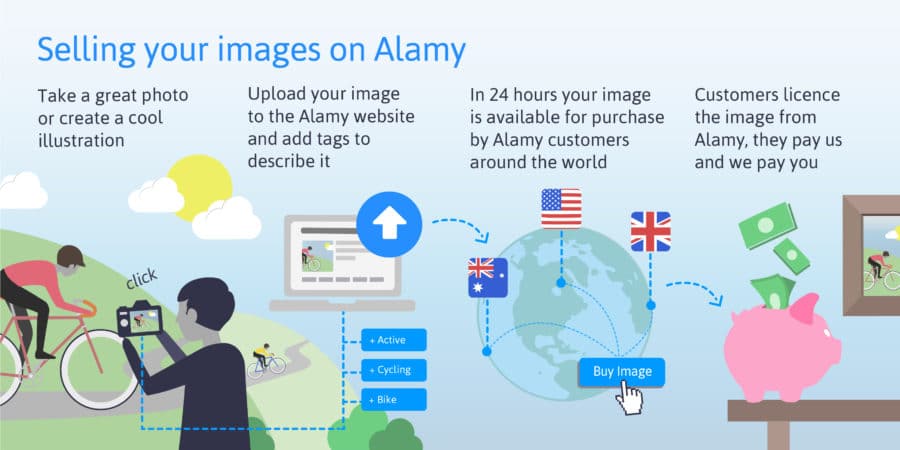 Alamy is a well-recognised and established stock image library that offers one of the best commission schemes available. The people who buy stock imagery say they like Alamy because it's really simple to use, there are no membership fees and they can download one image at a time as needed.
Around 80,000 stock images are uploaded to Alamy every single day. This may seem like a lot of competition (and it is), but this also makes it the 'go to' place for a comprehensive database of every type of stock image. You are better to have your images part of something as established as this because at least they have a chance of appearing in front of a large potential customer base.
Alamy will pay a 50% commission on every image sold, and that's why we like it – it's a decent revenue share for your hard work.
You can get started with Alamy here.

Adobe has taken over the very popular Fotolia, and it's now known as Adobe Stock. One of the benefits of this takeover is that you can upload your images to the stock library directly from Adobe Lightroom CC which is a beneficial shortcut.
One of the newest features is an auto-keywording feature which lists the most searched for keywords, making it easy to choose the most-searched-for keywords. This should mean that your images appear more often and get the most visibility.
The commission is pretty good as well, with 33% of the sale price for photographs. If you want an intuitive system that's easy to access and manage, Adobe Stock could be for you.
Check it out here.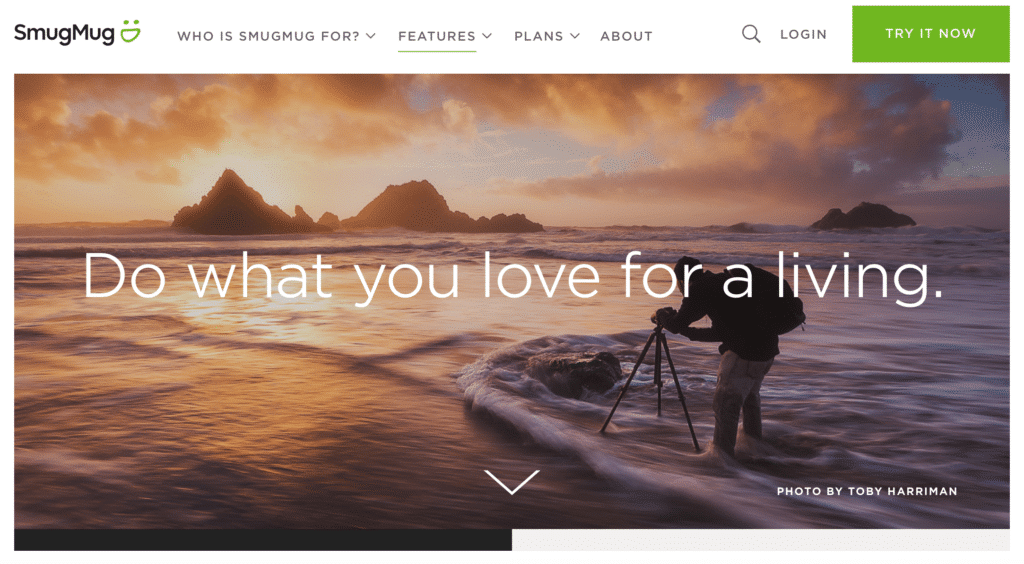 SmugMug says they are designed to help you sell and they do seem to take a somewhat unique approach. By providing a portfolio that looks almost like a website for each photographer and allowing you to keep 85% of the profits, it's less like a traditional stock image library.
You can customise your SmugMug portfolio with templates, ready-made designs and even your brand colours.
Unusually, they even offer a shopping cart integration so your customers can buy your images (and products with your images printed on to them) most quickly and easily. There is an Adobe Lightroom plugin, and along with unlimited storage, this makes SmugMug perfect for those photographers who haven't gotten around to creating their website yet.
You can sign up here.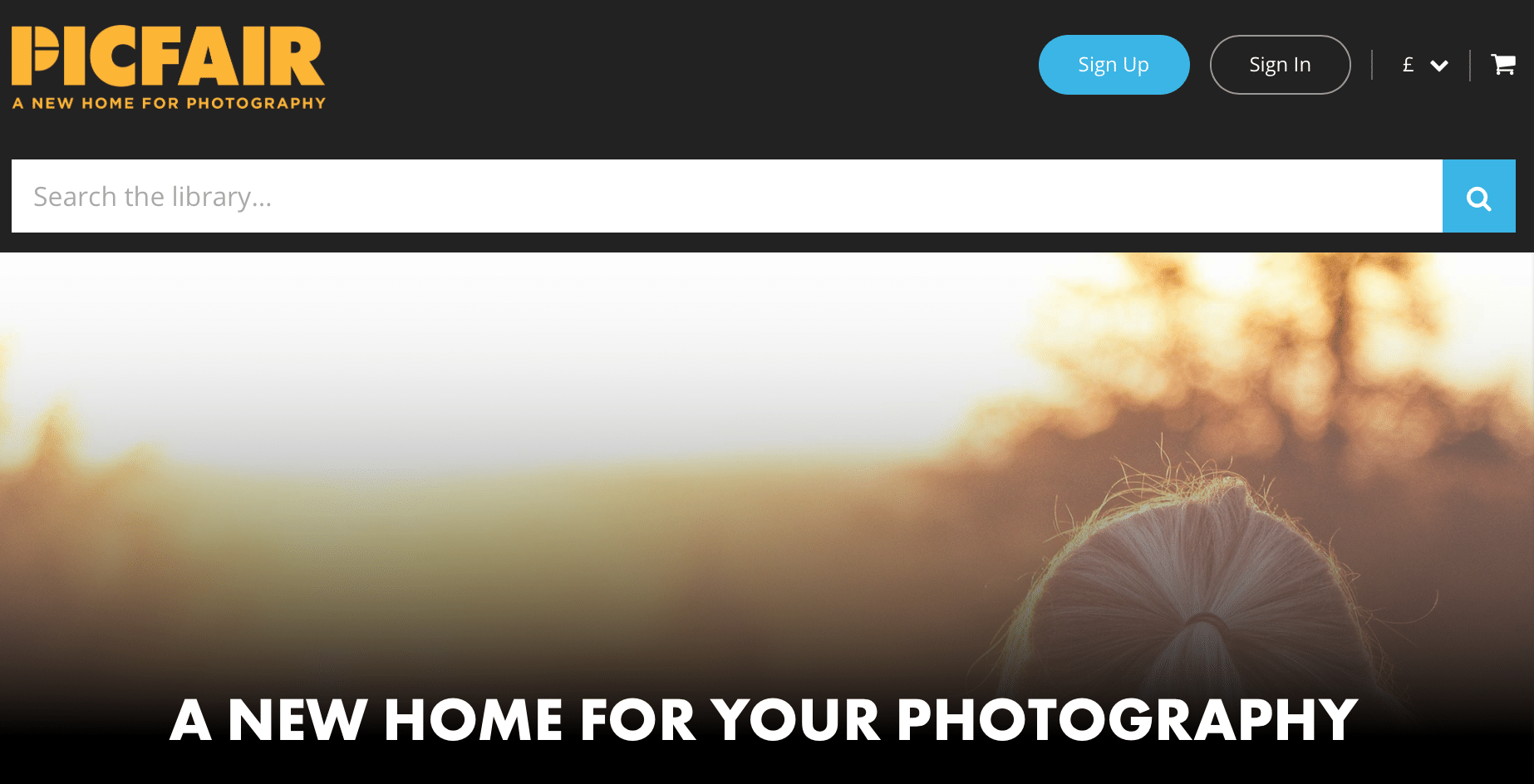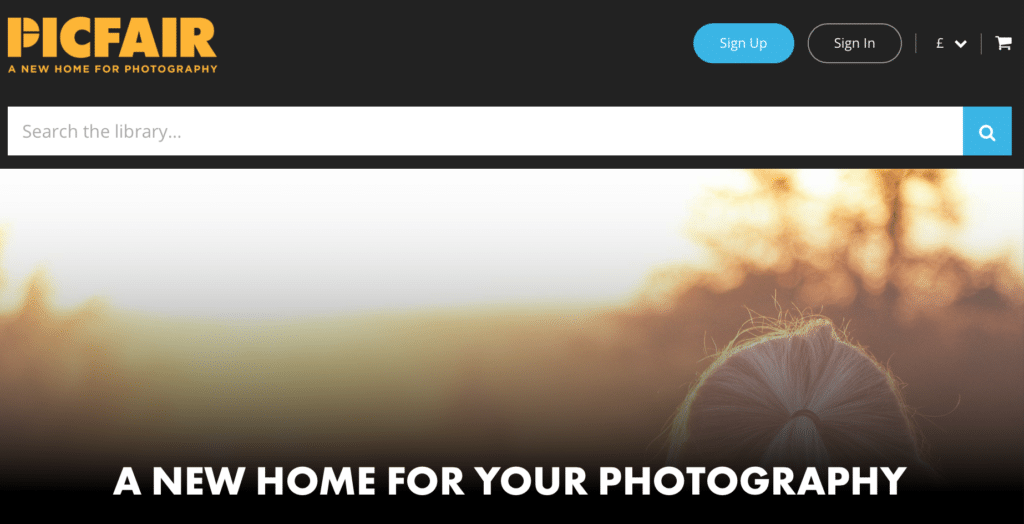 PicFair is quite similar to SmugMug in that every photography gets an e-commerce website dedicated to them. It's incredibly easy to use, and you can be ready to sell in just a few clicks of the mouse.
As soon as you make a sale, you'll get an email from PicFair telling you how much you have made and enclosing a form asking for your payment details. The only downside is that it can take up to a month to get paid, which is a bit too long in our opinion.
They have a handy guide that you can download on this page on maximising sales which is worth a read if you decide to give them a go.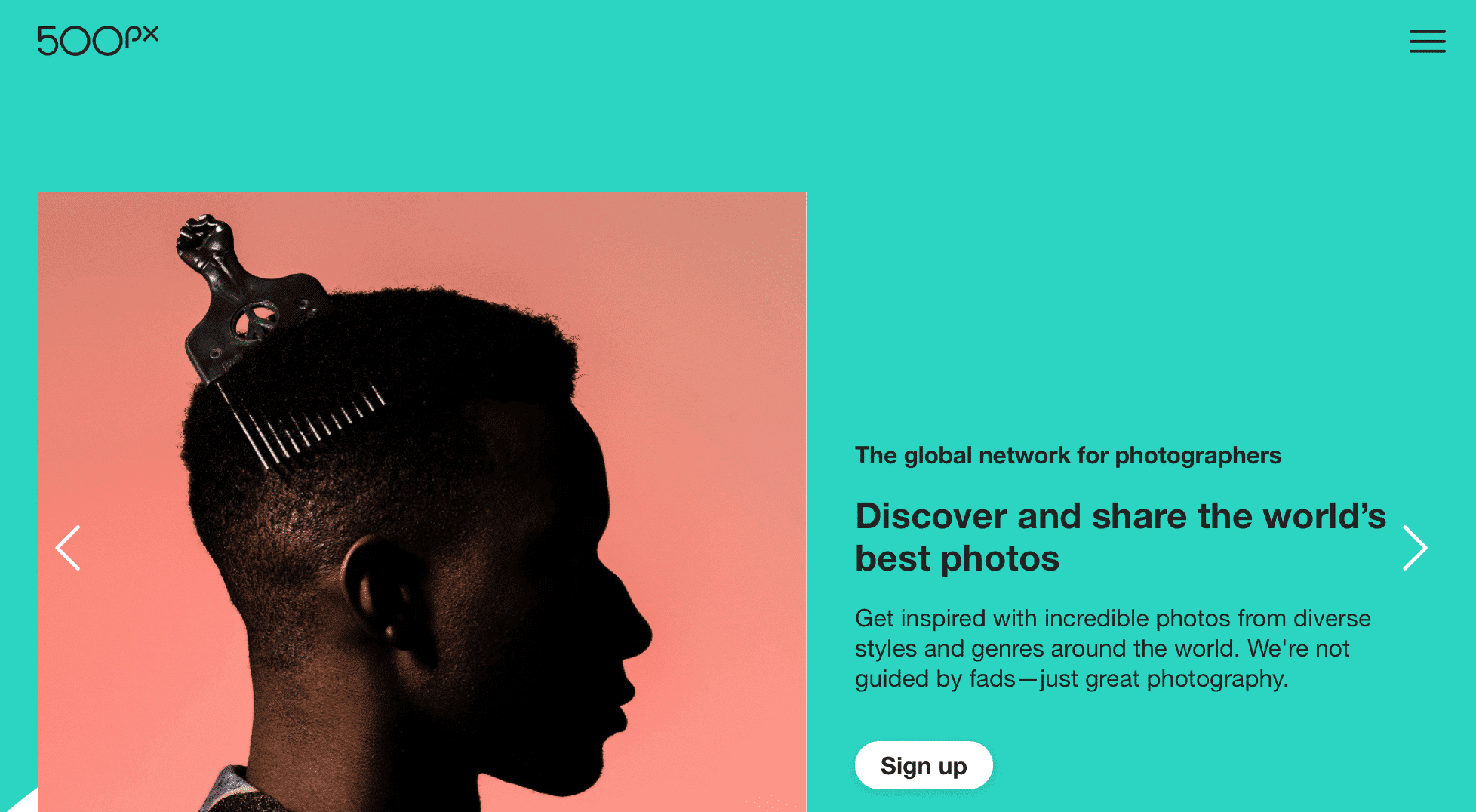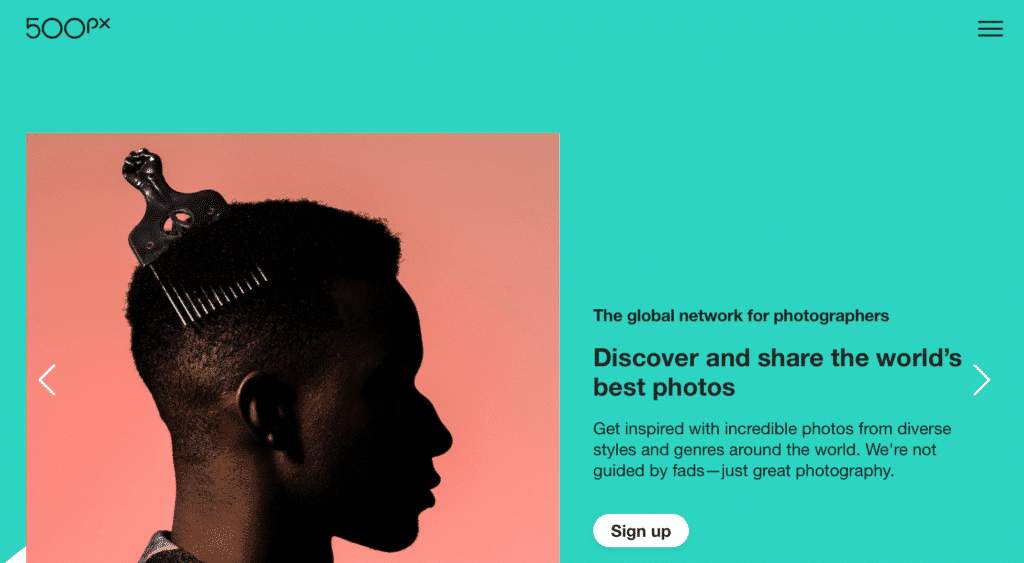 The first step is to join the 500px community. An account is free, and it's simple to sign up. You can then go about licensing and uploading your photos. All submitted photos need to be approved for sale by a real person so there can sometimes be a bit of wait to hear if they have made it on to the platform.
Sales take 45 days to process through the system, which is a bit longer than average but on the plus side, their licensing account is excellent. You can easily see what has sold, how much for, what your payment will be and when it is due to hit your bank account.
If you license the image exclusively with 500px, you'll get 60% of the revenue, or if you list the image on any other sites, you'll get 30% commission. It's hard to see how a photographer would choose an exclusive deal with 500px as it will limit your freedom to sell the photo, so we would go for the non-exclusive license.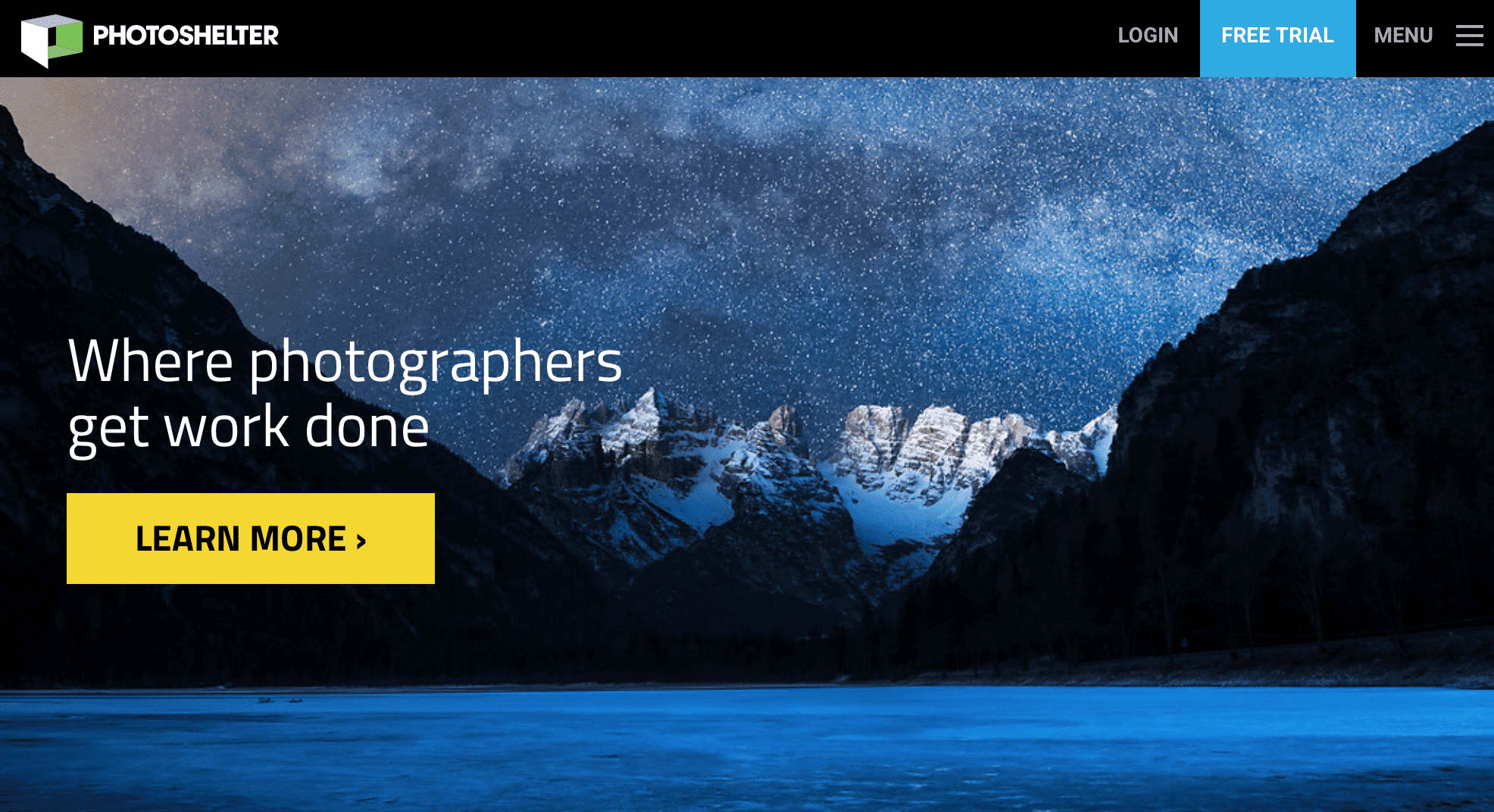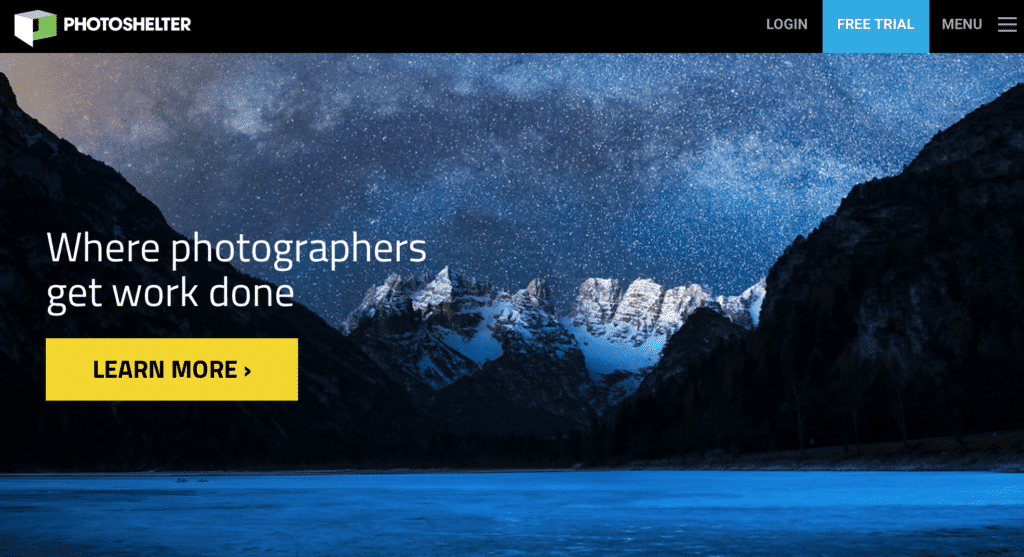 PhotoShelter has a plethora of functionality that's quite dizzying. You can sell photography, products and prints fulfilled by third parties, get those products shipped all over the world, sell in 23 different currencies, create packages of prints for sale. You name it, PhotoShelter can probably do it.
They have an excellent social sharing and marketing aspect to their site as well which will help you to be found by buyers.
The pricing is a bit different from other photo sharing sites in that you pay a subscription fee each month to host your images and use their functionality. The plans are priced at £10, £25 and £45 per month.
Find out more here.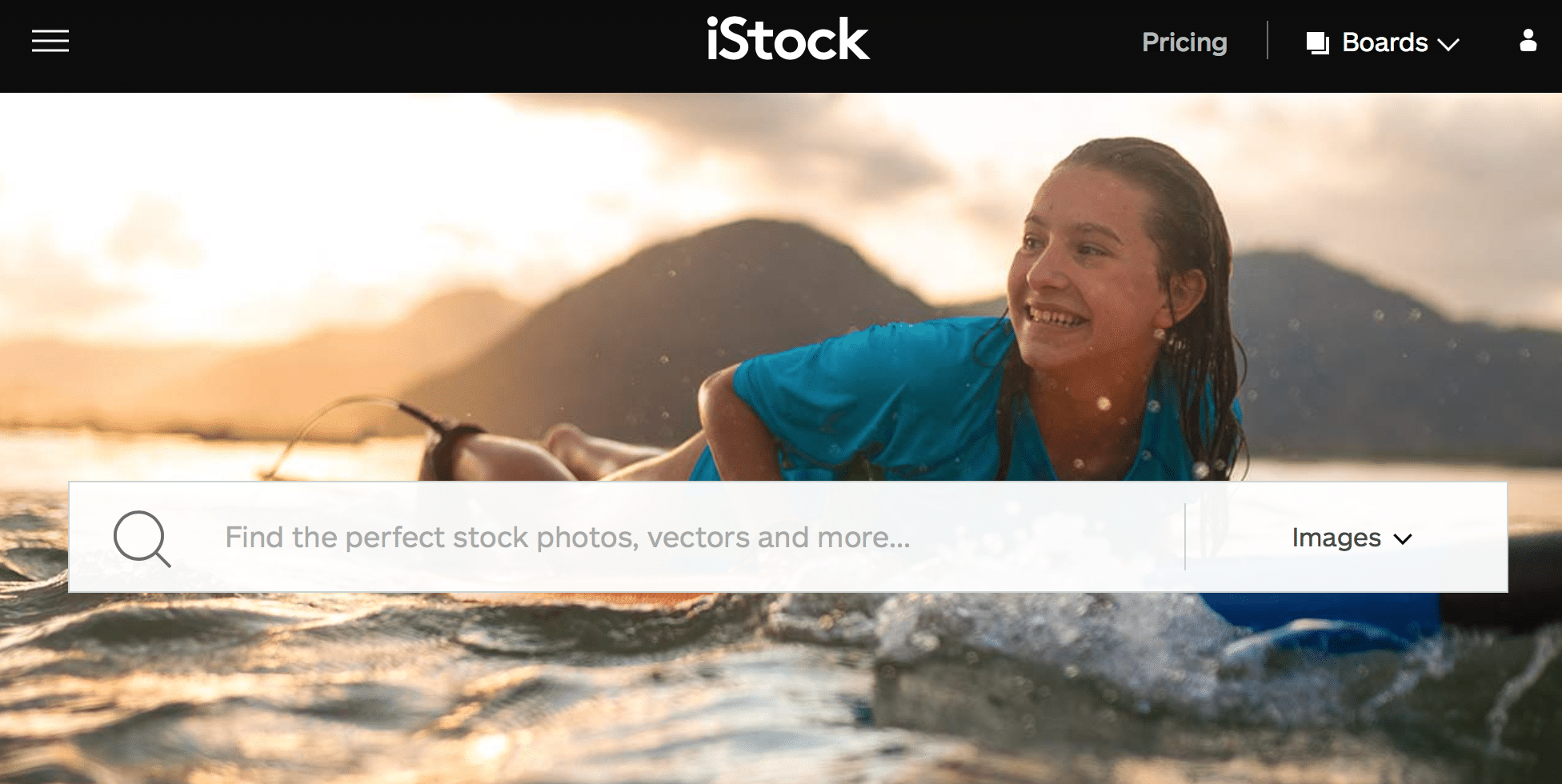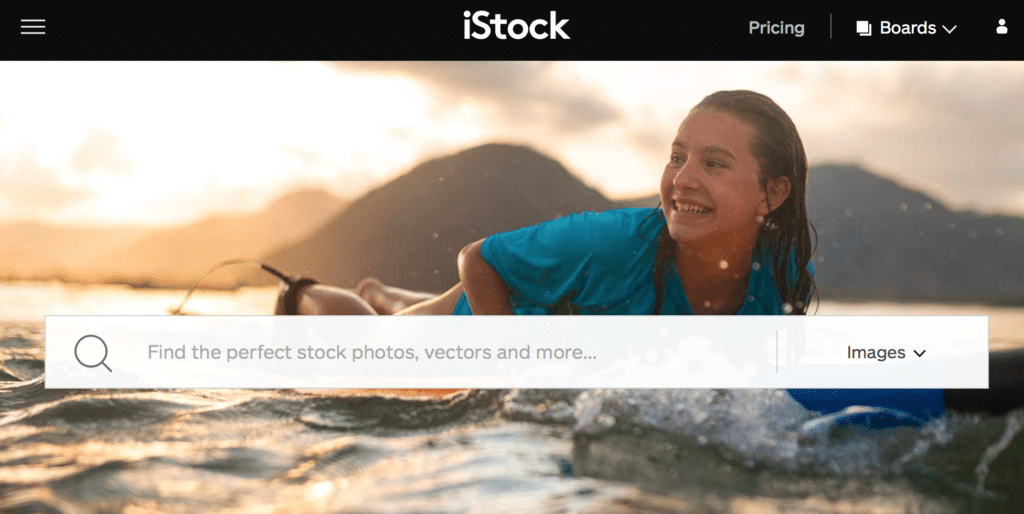 iStock (owned by Getty images) is a good choice for beginners who can earn 15-45% commission on each image. The problem with iStock and Getty is that it can be challenging to get your photography approved for sale. They have very high standards and limit the numbers of each type of image. We wouldn't recommend this as the first option for beginners, but if you want to research Getty, you can start here.

We love using Dreamstime as it is one of the easiest to navigate around and it accepts contributions from all levels of photographer. Sometimes a newspaper might be searching for a simple or illustrative image rather than a high art photograph, and that's where Dreamstime is useful. Upload all your photos to here, and you will have a great chance of a sale.
You receive 25-50% of the revenue share depending on whether the image is exclusive or not and if you decide to be an exclusive contributor, you can earn 60% of all your sales.
Get your photos online here
Your Website
Finally, don't forget, the very best place to sell your photography is on your website. Our flagship online Diploma course includes a tutorial on how to create your website using WordPress. If you want to start a new career or want the most in-depth course possible, take our Professional Diploma in Photography.
As you can see, there are myriad options for the budding professional photographer, whether you want to make a living out of your hobby or just some pin money. Good luck!
View our online photography courses.
IOP take no responsibility for third parties sites or software. Clicking through to a third party site is at your own risk. We may get paid a small affiliate commission if you click through and make a purchase however you are not charged extra for this.