Thanks to everyone who entered the June Tutor competition on selective focus. We had some very creative and interesting entries. You can view the Highly Commended Gallery here.
Winner – Paul Dunn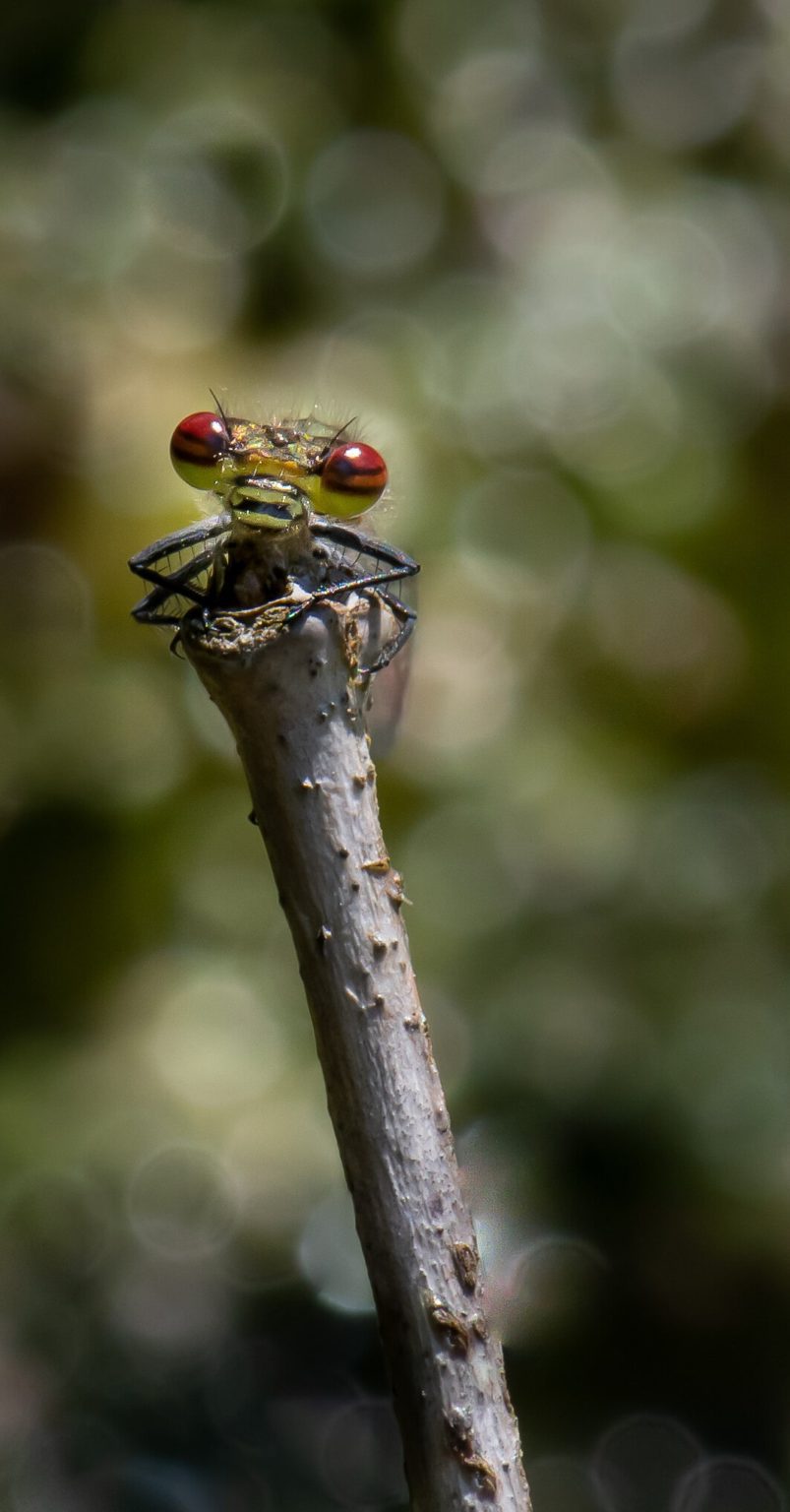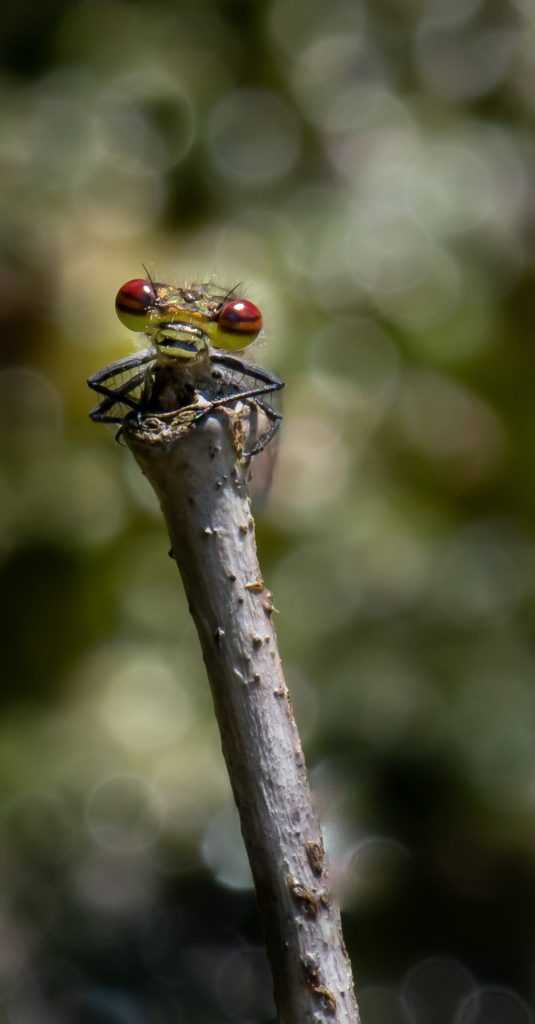 Selective focus is about so much more than choosing an area of the frame to focus on and then blurring out the rest. Paul has used colour and light in composition very skillfully to highlight his subject. The bokeh effect intensifies the sharp detail for the viewer by providing contrast and the greens and browns provide a pleasing synergy to the eye. Well done Paul, you are our winner this month.
Paul said "Spent a lot of Sunday trying to get a decent photo of a Large Red Damselfly who was frequenting our pond, It was worth the wait as she eventually posed for me all be it for just a second or two."
Second Place – Tim Whiteley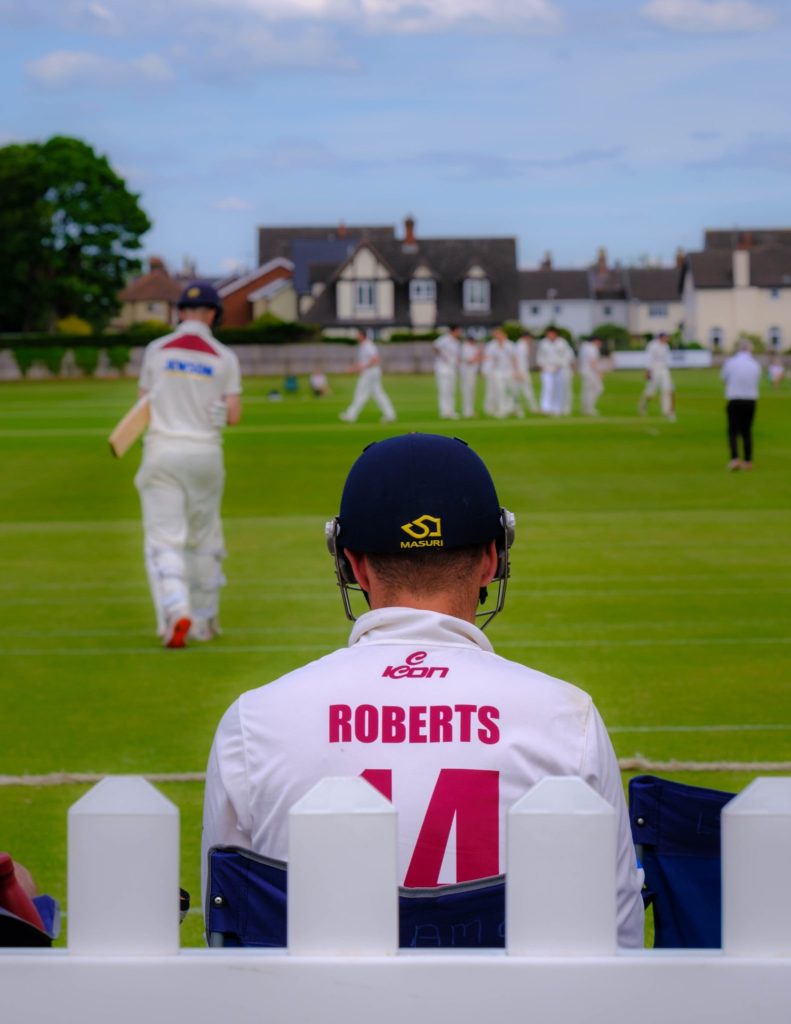 Tim has absolutely nailed the idea of selective focus in this image. His decision to keep the foreground in focus here, informs the narrative of the photograph. It puts the viewer on the bench with this cricketer and that is the very essence of understanding how to use selective focus. Look again at the photo and see how the narrative would change if the point of focus has been different. Well done Tim. You take second place.
Third Place – Simon Ciappara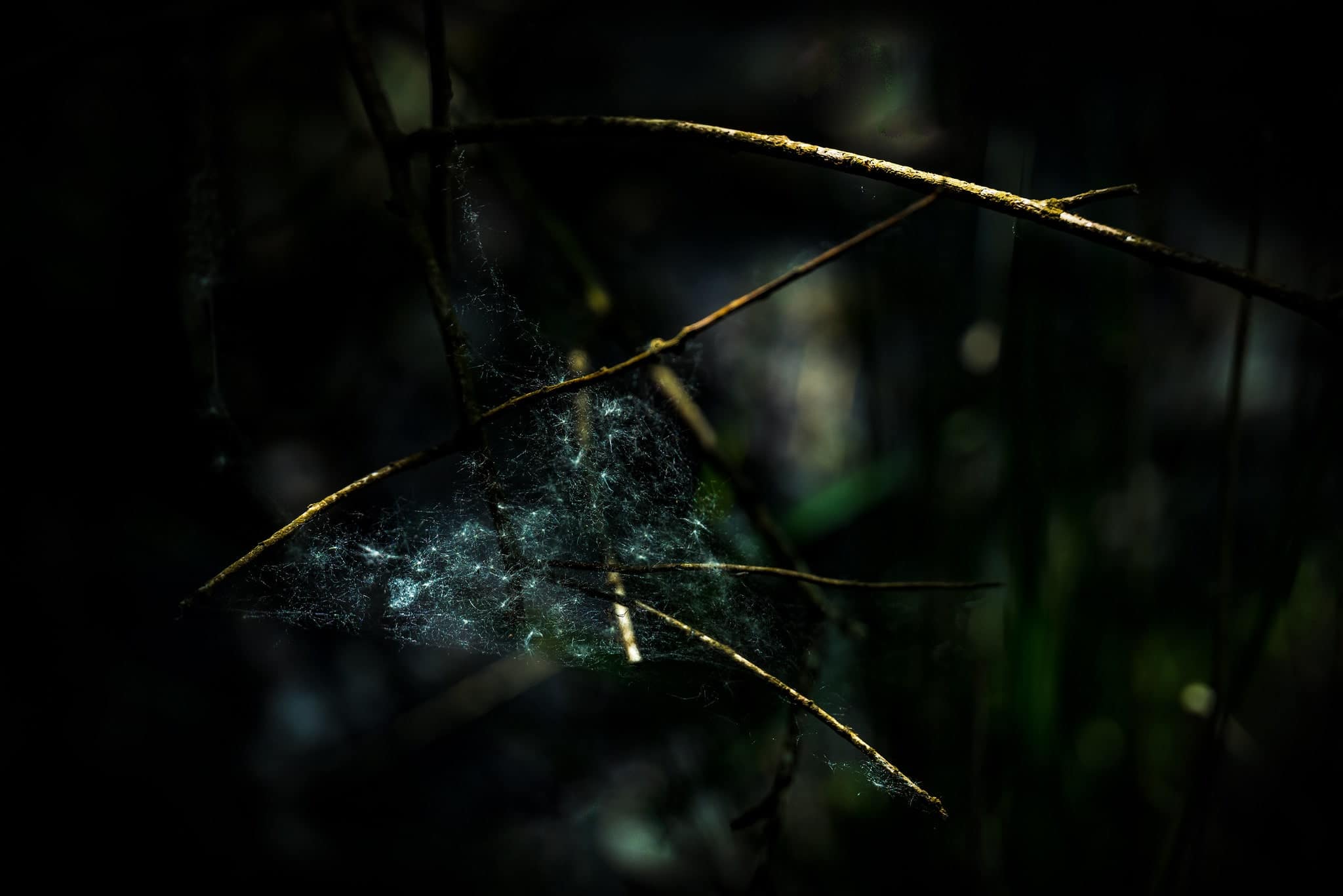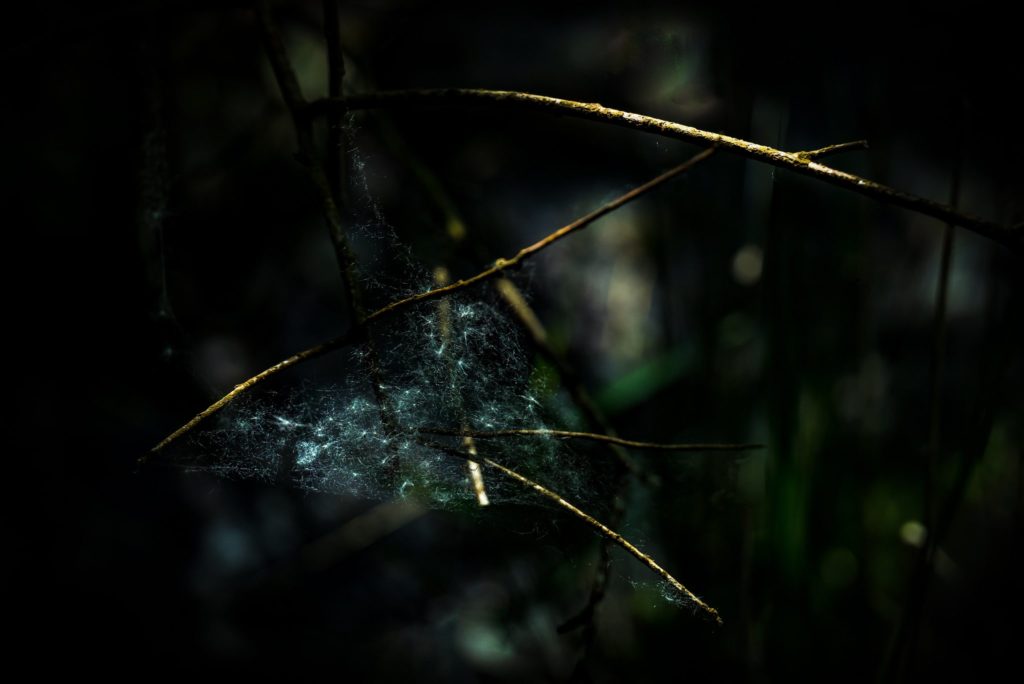 This image by Simon was one of our Tutor's favourites and the placing was very close. It's an artistic interpretation of the brief, however Simon has really understood how light is important when only a small part of your frame is in focus. The dark areas provide a frame to the cobwebs and the effect is subtle and delicate. Well done Simon, you take third place.
Simon said "This like most of my pictures is a "found image". Spotted whilst cycling through some woods a couple of miles from home. A splash of sunlight penetrating the dense undergrowth illuminated a web choked with downy seeds. Shot wide open at the extreme end of the zoom range with a shutter speed of 1/640s and 100 ISO allowed for shallow DOF with focus only on the brightly lit twigs and the web. I really like the soft patches of sunlit bokeh that force the eye to concentrate on the bright areas of sharp focus.
I searched a bit to find the framing to prevent escape routes for the eye and eliminate distraction."
Read an article on Selective Focus by one of the IOP Tutors.
Join one of our Tutor Projects and learn photography online with IOP® now. Get started with one of our flagship online photography courses.