Nicola Davison Reed is an IOP Tutor and photographer based in leafy Robin Hood country making Portraiture; Weddings; personal street & conceptual photography. Read more about Nicola and her photography philosophy below.
– All words and images by Nicola Davison Reed.
My post-lockdown studio diary has opened with gusto! I stare weirdly at quiet blank pages, as I try to get a handle of all the Spring bookings that had to be postponed.
During this period of re-shuffling; re -emailing; re-ordering; re-worrying (although admittedly lockdown has taught me to do less of that) I received a surprise request to photograph a wedding.
The couple had initially booked their wedding for Italy, and like so many couples, all their plans were blown out of the water. This means they are bringing their nuptial plans home with an intimate church wedding. I'm delighted to be a small part in helping make their day memorable.
About Me
The first time I held a camera was an old Polaroid Instamatic at Pontins in Blackpool circa 1976 – that long hot summer.
At 17 my dad bought me a DSLR, an enlarger, and a developing kit
The next few years were spent under the quilt in my bedsit/darkroom with taped up sun cracks, winding films on to a reel.
My later teenage years were filled with the fumes of developing chemicals and itchy hands.
Going to Paris as a gift from a boyfriend for my 20th birthday sealed my love for photography.
This brings me to the present day circa 2020 and my Canon 50 d & 5D. I sold a car for one camera, and the local enterprise scheme helped to fund half the cost of the second camera. I shoot from a natural light studio in a small town off the A1.
Photography is my third child. It is a privilege to improve upon a passion and to have someone other than myself enjoy it too. I never take that for granted and give it my full respect and love.
The Comfort Of Strangers Project
When I am not hustling for business, I love to make conceptual and street photography – I have been working on a street project for some time now called The Comfort of Strangers 30 Seconds of Street Portrait.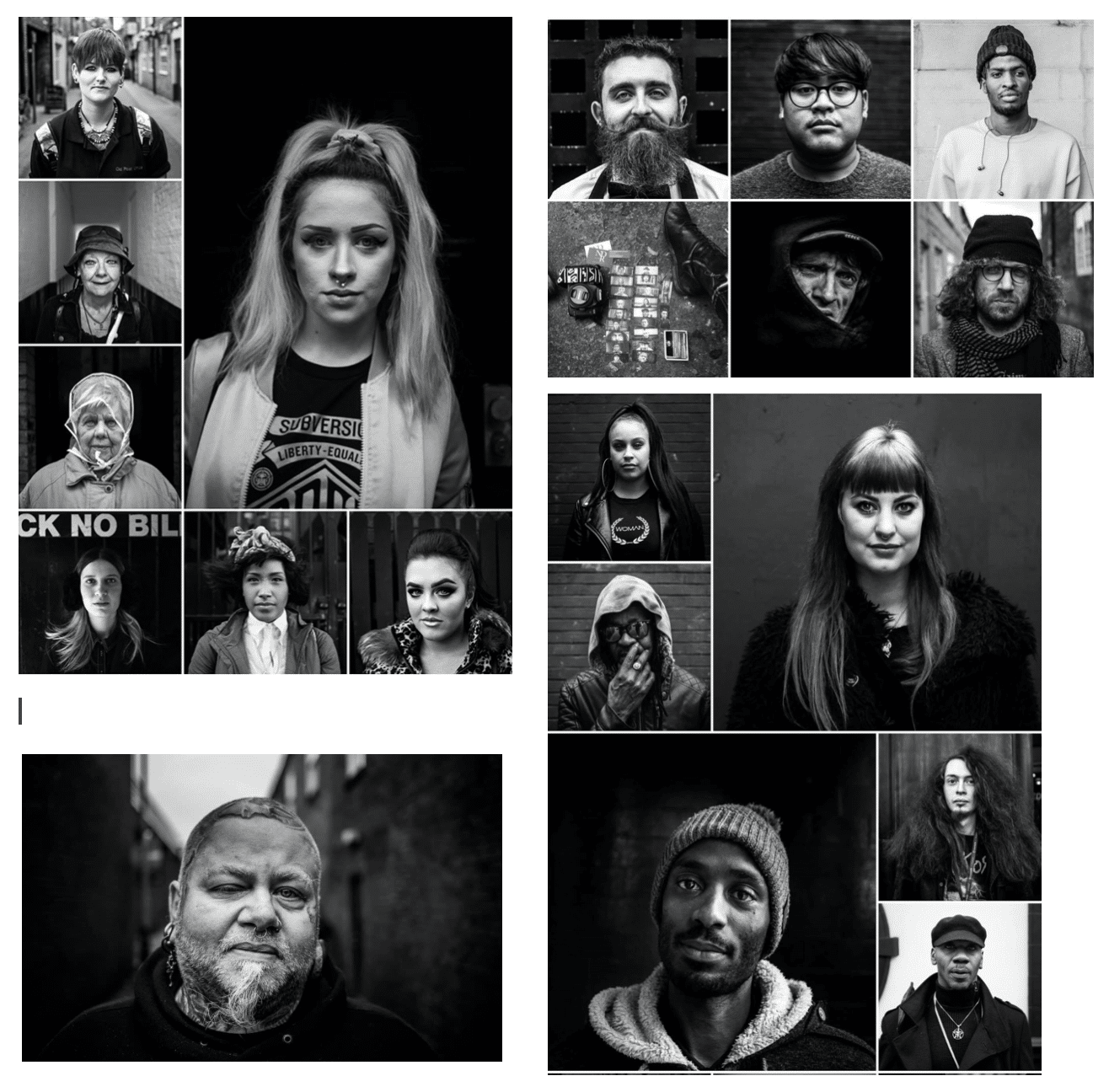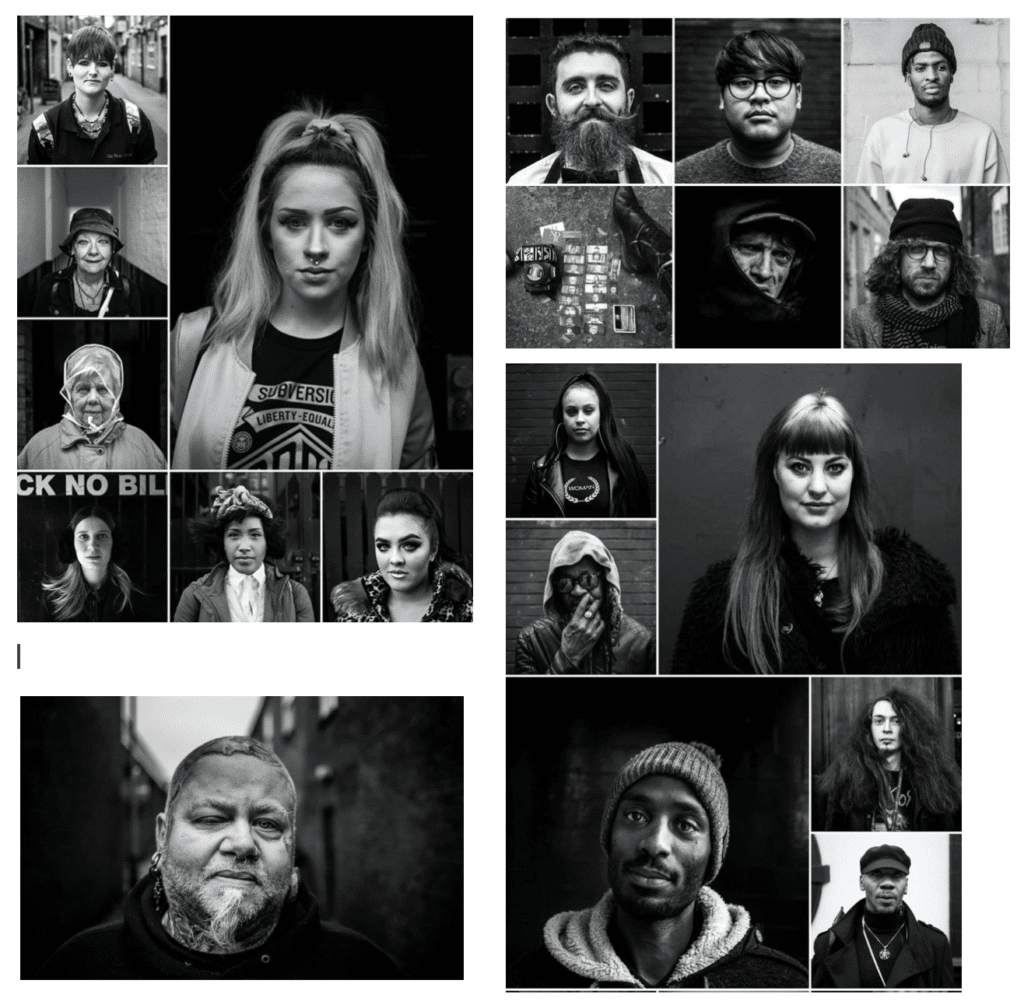 There are many approaches to street photography. My process is taking a big swig of confidence & open my eyes, firstly scouring for excellent backdrops with good light.
With social distancing and now soon to be essential mask-wearing I decided to continue with this project but photographing people on the streets in their masks, and while doing so ask them to think of one word to describe the previous lockdown months.
Black & White
Why always BW I hear you ask?
Black and white is a medium of communication that I respond to because despite learning about the camera in the 1970s when colour was blossoming, at eighteen and in the 1980's I 'escaped' into the moody world of the monochrome.
It seemed more attractive, perhaps more controllable, as I was developing my films. All the books I read that inspired my creative juices were by black and white photographers.
Although I do love colour, and without it, we would not have black and white, I 'see' colour in black and white photography.
I don't mean colour as a visible entity, but as a feeling or emotion, so I do shoot in colour in a way.
Conceptual Work
I've also been getting on my with personal conceptual work. Inspiration lands on me like an eagle on prey. I stand little chance against it! I have to get' it' out of my system.
My Philosophy

I approach photography like an extension of myself. When I was younger, it was my best friend, and now as a mother, it is my third child; I love, cherish and respect photography.
I like to be around people who feel the same, I enjoy reading about photography, about masters of photography, and I like to view daily inspirational images from other photographers. Like a great love, I cannot get enough of it, and I want to honour the pleasure it gives me by working hard to give it back; it is a two-way street.
Still enjoying to play with Long Exposure (L.E.) -using a long-duration shutter speed allows for space for creativity within an image. I can smear or obscure elements in the photograph and I never really know what I am going to end up with until I upload the image, so in a sense, I get a kind of delayed satisfaction which, in the digital age, is worth preserving.
I used to get it when I sent my film cartridges off in the post. I also like to use low-light settings for portrait work, using only natural light and a reflector. I like the disambiguation that occurs with the Clair-obscur. I suppose I would have been better off living in the Dickensian times. I never use a flash.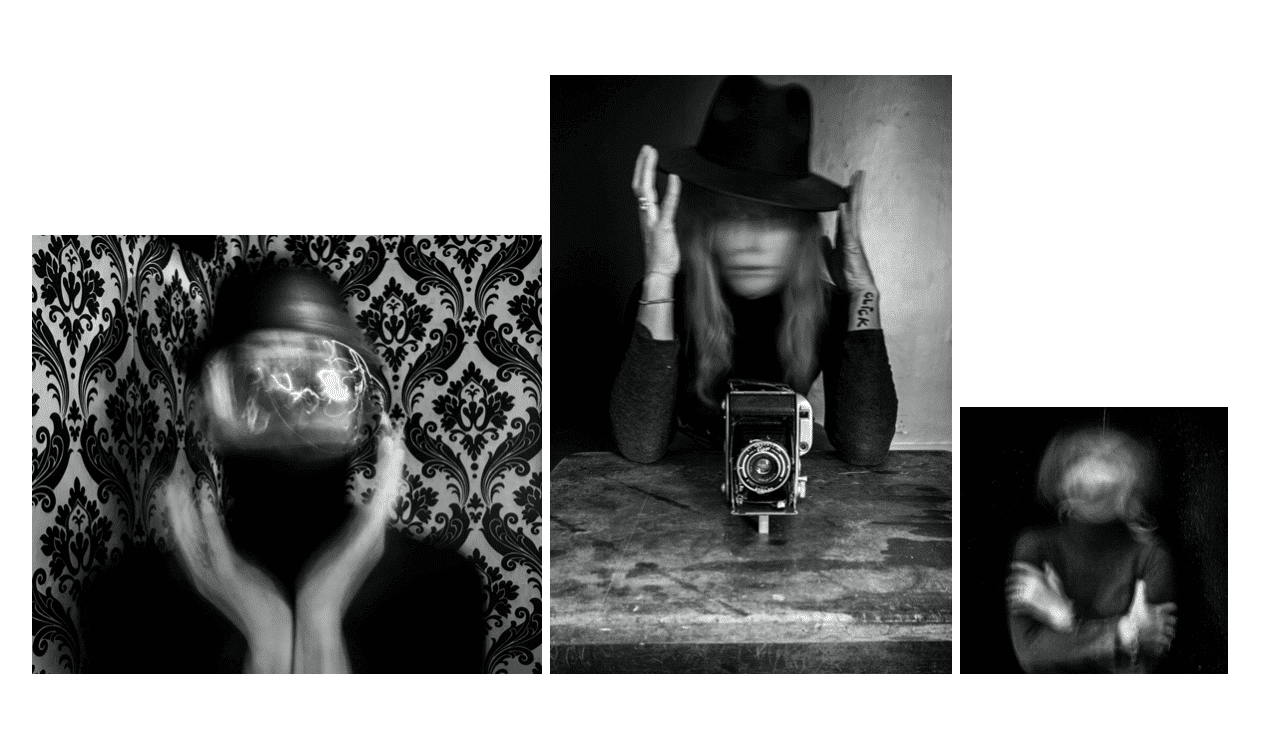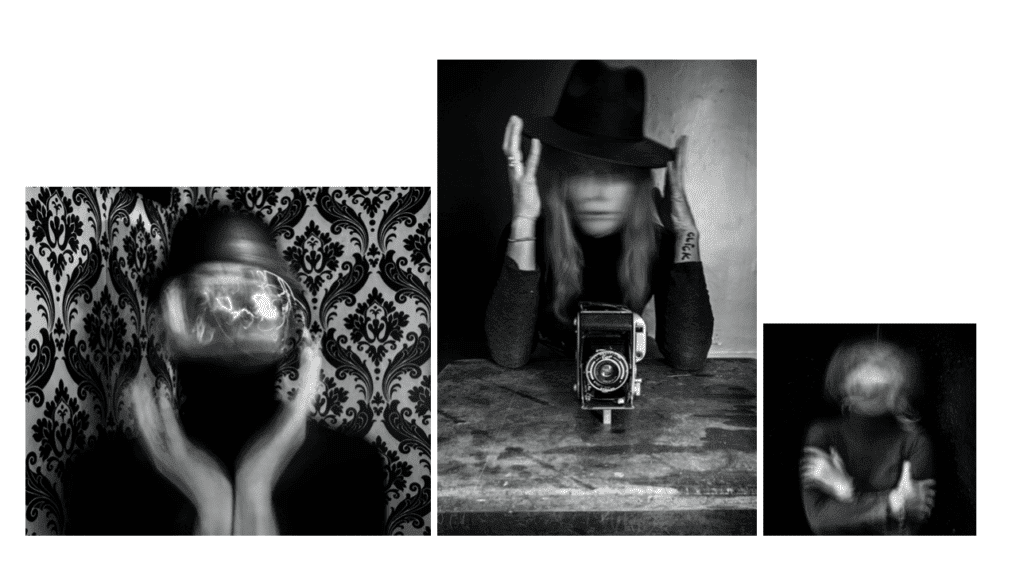 I am continuing to find inspiration in books, from photographers like Andre Kertesz, Ansel Adams and Bill Brandt amongst hundreds of others, and also from artists such as Damien Hirst and Tracey Emin. Literature by Clarissa Pinkola-Estes and D.H.Lawrence and the philosophies of Albert Einstein Maya Angelou and Martin Luther King are pools of inspiration I often dive into. Also, the American systems theorist R.Buckman-Fuller inspires me much with his ideas, designs and inventions. Off on my holiday to Ibiza on Monday and my three books are Susan Sontag, Patti Smith and Diane Arbus.
There has been a lot of shift in the world of late in every way possible and no doubt deep down a thought or an idea is incubating, which will transpire into some personal work in the future.
If I have witnessed a profound intolerance, such as inequality, oppression, racism or homophobia, I will often give it a 'voice' within an image, albeit a whisper sometimes, other times a scream.
I also get inspiration from the risk-takers in life. I like people who extend the current limits of performance, who innovate or go beyond commonly accepted boundaries.
I get great bursts of creative energy around the healthy hum-drum day-to-day- existence. Conversely, I have a passion for the anti 'norm" perhaps as I studied design and innovation for my Bachelor's Degree. I find the Bauhaus style very appealing and inspiring.
Life is inspiring!