There were some fantastic submissions into the October Tutor Project. Well done everyone! I thoroughly enjoyed looking through them all and getting to see your lovely pets.
Pet photography isn't easy, and I was impressed by how you all took on the advice in the article when photographing your pets. It was a tough decision, but here are my winners:
WINNER – Antoinette Douglas-Dufresne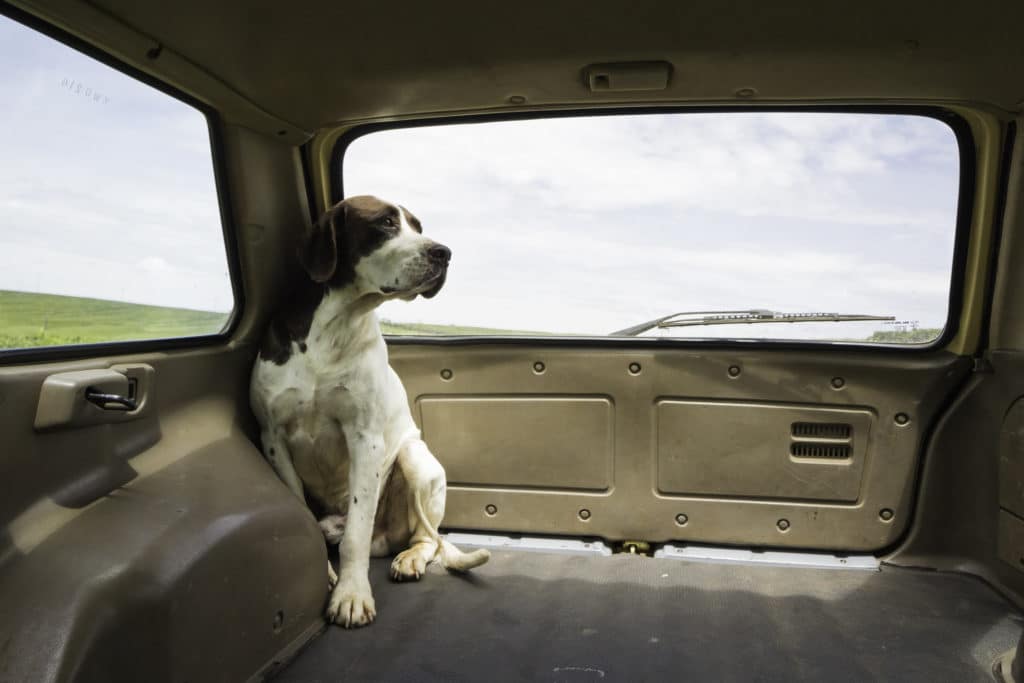 Antoinette has captured a beautiful heartwarming image of her dog here, and one that creates an emotional reaction with the viewer. To me, this photograph tells a story, and that is precisely what photographs are about.
Her vantage point and composition work well to add impact. Both the body and eye placement of the dog work well with the rule of thirds in mind.
Her framing is wonderful, fitting the back window of the vehicle in the frame so as we can see the clear view outside. This is something that adds impact as we know what the dog can see as he looks out of the window on his journey. It seems he is going on an adventure.
Antoinette has ensured that the main focus is on the dog, but has been creative in adding an environment around him by using a wide angle lens. She has set her shutter speed fast to capture sharpness and eliminate any blur from any slight movements.
The colours of the image blend together naturally. The natural light is flattering, and you can see the light reflecting in the dog's eyes. A superb portrait, which evokes emotion. Well done, Antoinette.
RUNNER UP – Peter Thornton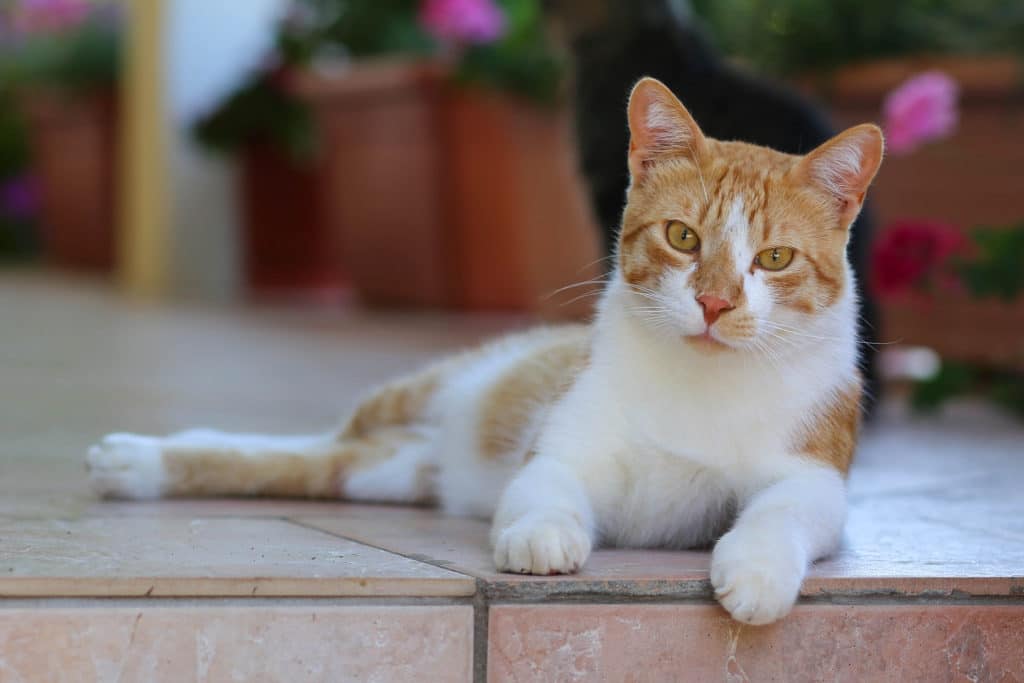 Peter has captured an excellent connection with the camera here, and the cat looks relaxed. He has a wonderful focal point while creating a shallow depth of field with the small f-stop he has chosen.
There is detail in the cat's eyes where we need it the most, and he has filled the frame well. Any lines in the image are straight, and he has a good exposure as well as capturing detail in the cat's fur.
Peter has used a great vantage point and has chosen to get down low to capture a portrait at the cats level.
There is a black cat in the background, and though he is blurred with the depth of field, he might be seen as a distraction. I would also point out that when photographing pets, look at the angle you are shooting and how it affects all of the body parts of a portrait as here his back legs blend so it may appear like he only has one leg.
A beautiful portrait, and one where those eyes draw you in.
RUNNER UP – Narayan Solanki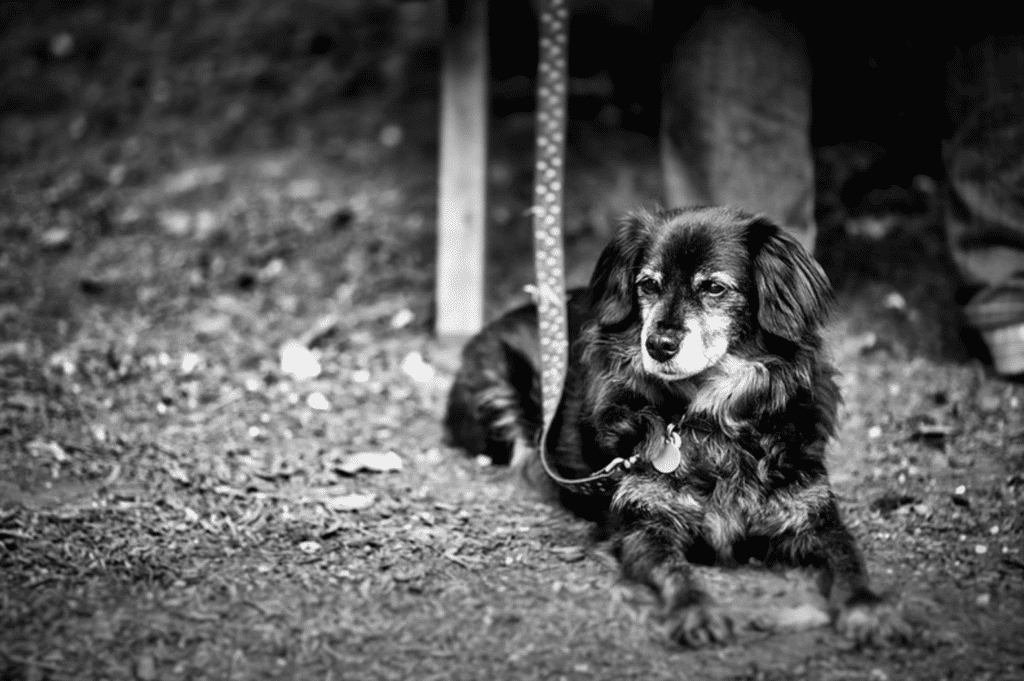 Narayan has captured a lovely pet portrait here, and this photograph tells a story to me about a loyal friend, sat beside his owner, taking in the world. I adore the detail and tones he has created in the black and white conversion.
The composition is very pleasing, and the dog is looking into space to the left of the frame which works nicely. The shallow depth of field from a small f-stop adds impact, and the focus is excellent. I like how the dog sits beside his owner, though perhaps showing more of the owner's legs and feet would add to the story.
If I can give any advice here, it would be to make the lead more subtle or eliminate it.
A lovely portrait that tells a story.
RUNNER UP – James Darcey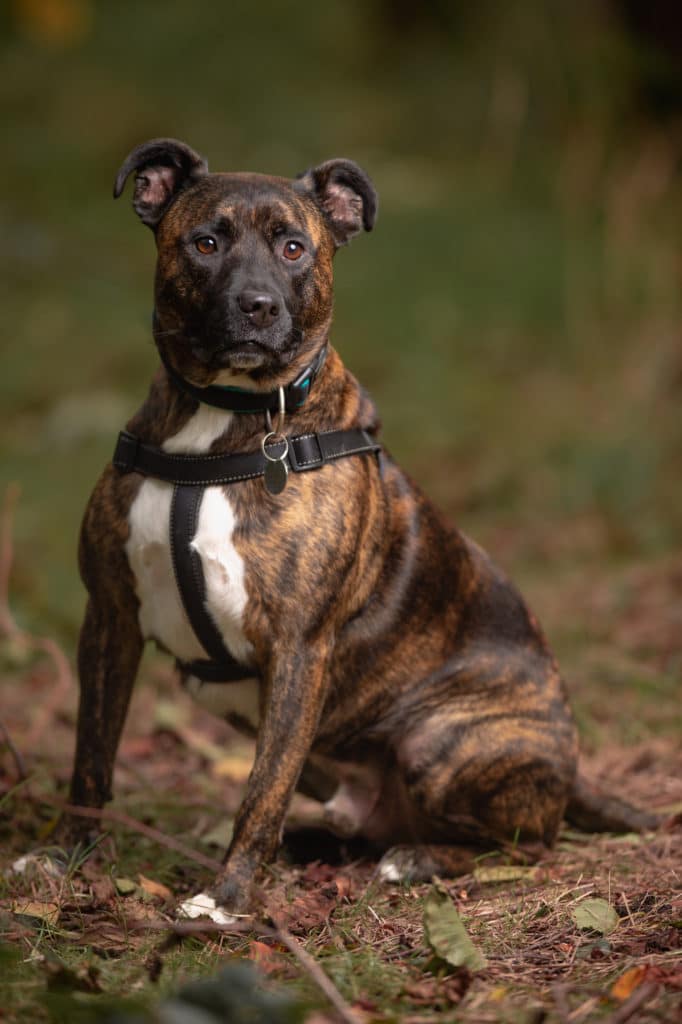 James has captured a super pet portrait here with some wonderful softness to the background, achieved with a small f-stop and long focal length. He has kept a clean backdrop with no distractions, and his focus is pin sharp on the dog's eyes. I love the catchlights that appear in the dog's eyes, and this makes them come alive.
Working with a portrait orientation can often be limiting, but James has composed this well with the dog's eyes sitting on the top rule of thirds. The colours in the photograph blend nicely together as they are all very natural and earthy tones.
The only points I would raise here is that it is a touch underexposed, and the harness is a little distracting.
A wonderful capture.
TOP TIPS
Upon looking closely at our pet photographs, we can learn a great deal of how we can improve and do things differently for next time. Here are a few things to look out for:
The most important part of a portrait is the eyes and if you notice that these are soft, take a look at your settings and focal points. If you are using a very small f-stop, try increasing this slightly as this will allow for less of a shallow depth of field that may have spilt on to your subject. Practice with your f-stops until you feel more confident. Focal points are very important, so have a look to see where your focus is placed when you look through the viewfinder.
Finally, your shutter speed is extremely important to add sharpness to your images and having a fast shutter speed will be beneficial with animals as they move so quickly. By balancing all of these things, it will ensure you have sharpness in your photographs.
If you notice the animal's nose is a little out of focus, again, this could be due to the small f-stop you have used. Increase this to allow for more detail. Your focal length will also determine the depth of field and how much of your image is in focus.
Avoid distractions behind your subject and keep a clear backdrop if possible.
If you find the leads distracting, look for a way of hiding them. Harnesses can be distracting, and I would advise that if you can safely remove this, to do so.
Be aware of vantage points and ensure that the animal does not look distorted by clipping any body parts or having them blend.
If the light is low, increase your ISO.
Keep the rule of thirds in mind when you are thinking of body and eye placements.
Would you like to join in with an IOP® Tutor Project? Join us and start today.