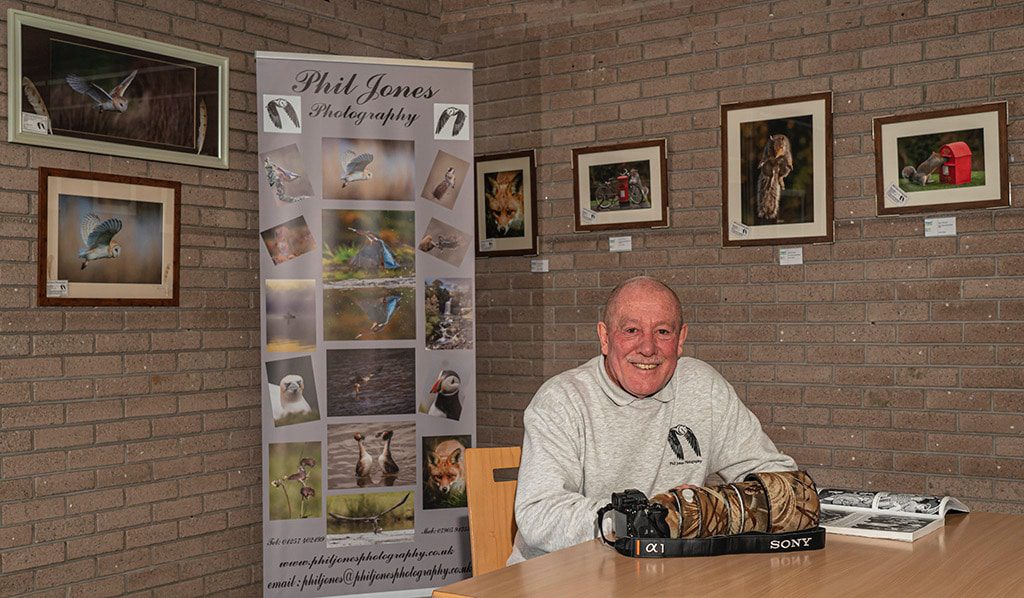 IOP Tutor Phil Jones has been exhibiting some of his excellent wildlife photography at Shevington Library, Gathurst Lane Shevington, Wigan.WN6 8HA.
He said of his exhibition;
"Having covered the celebrations at our local Christmas market for a number of years and then done some voluntary work for our local library, by covering an event celebrating its 50th Anniversary (which was attended by some local dignitaries including the Mayor and MP), I was offered the opportunity to hold an exhibition of some of my work, by the Metropolitan Borough Council who are responsible for the libraries in their area.
One of the libraries has a purpose-built gallery which is used to allow local people to exhibit and sell their work – be it textiles, woodworking, photography or other creative pursuits.
It gives an opportunity for people to profile themselves within the community.
As students of IOP and if you want to raise your profile as a photographer, why not investigate similar opportunities which may exist within your own home boroughs and districts.
There is nothing lost in trying and you will never know until you do…."
Have a look at Phil's exhibition images below or view more of his work here.