We are delighted to announce that Catherine Wynne is the winner of our Lighting competition, launched in conjunction with our new Diploma in Photography Lighting course. Here is the winning entry….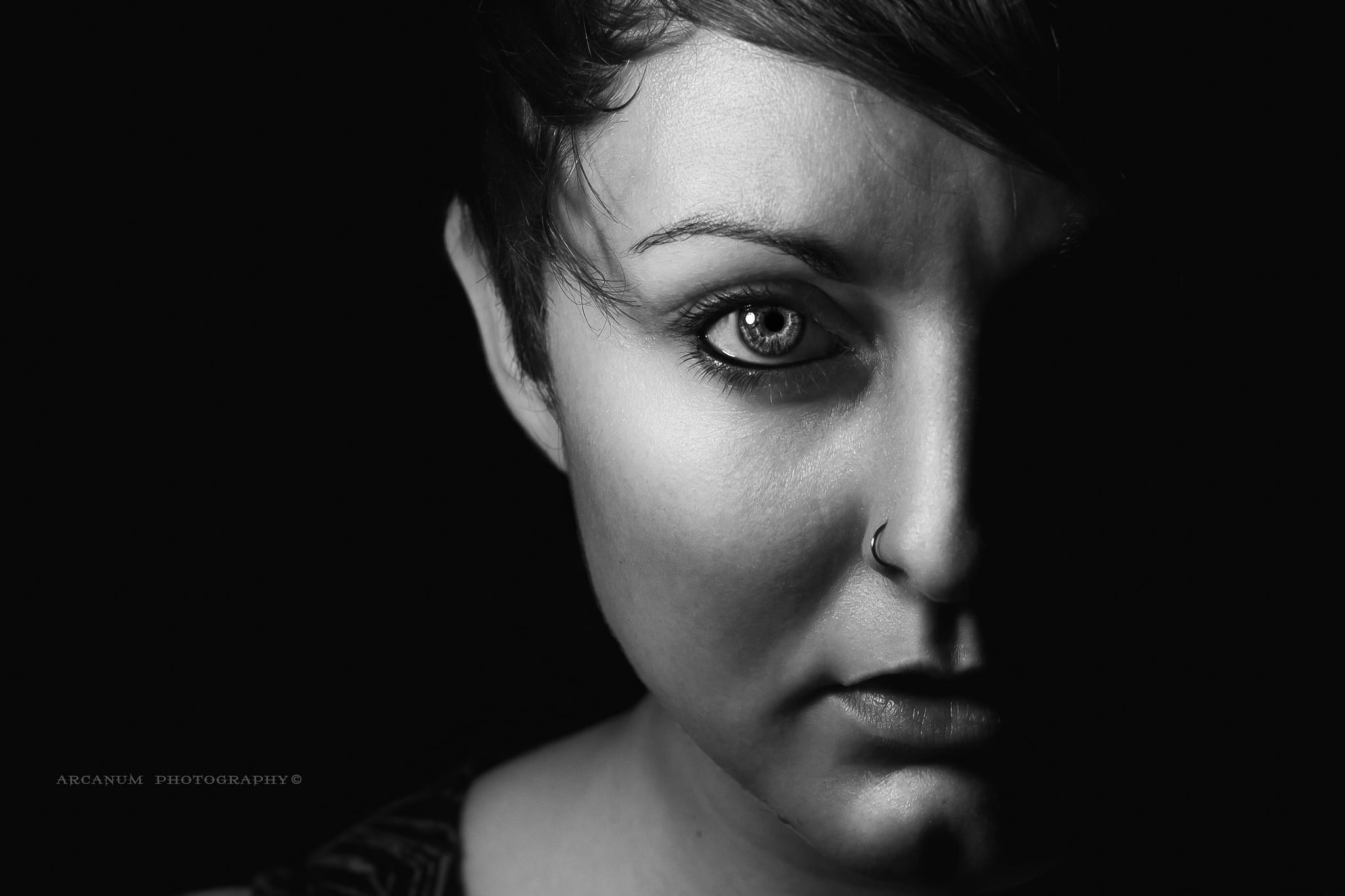 This photo impressed the tutors for it's clarity and drama as well as fulfilling the brief really well, which was to show the most innovative and dramatic use of natural or artificial light.
I'm sure you will agree that it is a striking self-portrait and a well-deserving winner.
Catherine won over £480 worth of prizes including:

Catherine said : "First of all, thank you so much! This has made my whole year. Equipment used for this photo was a Canon 40D, and a Canon 85mm f1.8. Camera was mounted on a tripod and I used a remote shutter release. Lighting used was a cheap desk lamp, held in my right hand to the right of and slightly above my head, shutter release was in my left hand. Exif – Shutter – 1/60, ISO 250, aperture – f6.3. Edited in Lightroom, the usual tweaks plus some playing with the tone curve and some D&B using the adjustment brushes."
We had many commendable entries from some very talented photographers and we would like to thank everyone who responded in such a positive way to this competition.
Remember that we cannot respond personally to anyone about the status of their entry and why it was not chosen as the winner, but appearing in the shortlist gallery is a great achievement as we had over 600 entries.
The IOP® Team