What a diverse set of street shots we had to choose from, and the judging was extremely difficult this month. No one shot was the clear winner and each had its own merits, so ultimately we chose the shots that had a narrative that moved us in some way.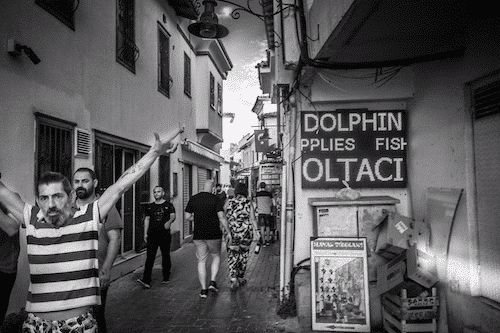 This street shot by Andrew is reminiscent of a Cartier-Bresson. It may not be technically perfect, but it is engaging in its capture of the decisive moment. The expression on the subject's face as he engages us in eye contact is confrontational and matches his gestures, drawing us into the scene and creating a sense of immersion. There were quite a few similar entries to this one, but Andrew's shot was the most successful in this sense of engagement with the main subject and that's why he is the winner. Congratulations Andrew!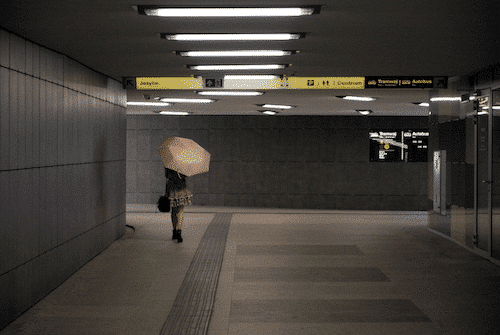 It looks like Lewis has patiently waited for the right subject to come into his chosen frame, and this is a great technique in street photography. Firstly, the compositional devices of lines and squares, mirrored on the floor, ceiling and walls have been used to great effect. Lewis spotted this and took his time for the right subject placement.
Secondly, his choice of subject is just right. The muted colours of the umbrella and her clothing do not overpower the composition, and the added narrative is interesting – why does someone walk through a covered underpass with an umbrella opened?
It has the feel of a film still, and it caught our eye because of its careful composition and well-executed thought process.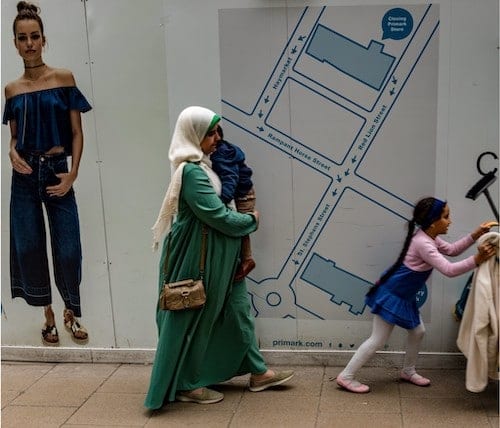 This is a great example of juxtaposition. Again, Simon has chosen an interesting spot and waited for the right subjects to enter. It throws up cultural questions which cause a pause for thought in the viewer. The use of the street map in the background adds interest and creates a link between the subjects and the background.
HIGHLY COMMENDED

These shots were all considered as potential winners and have been awarded Highly Commended.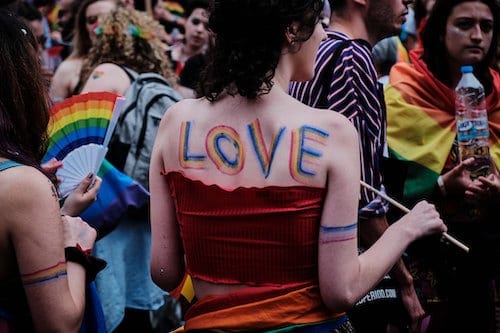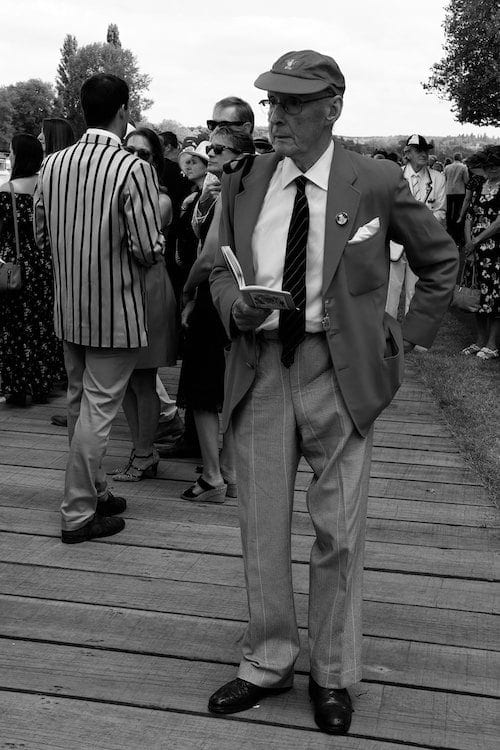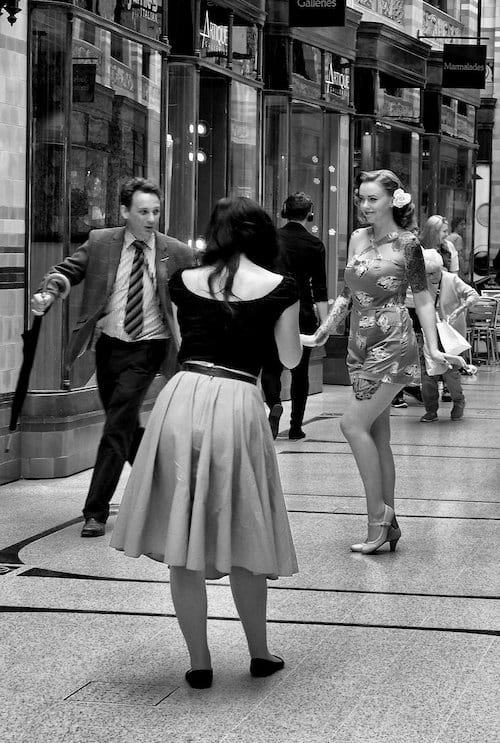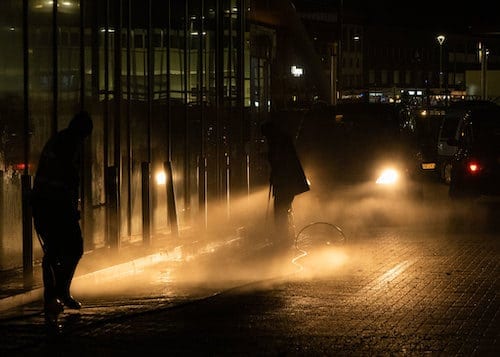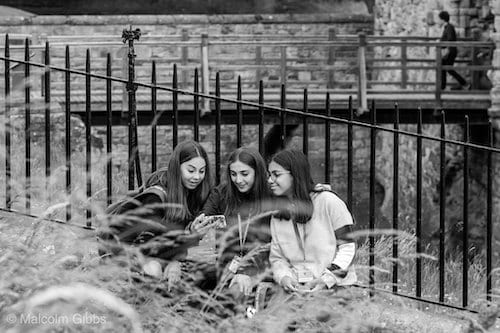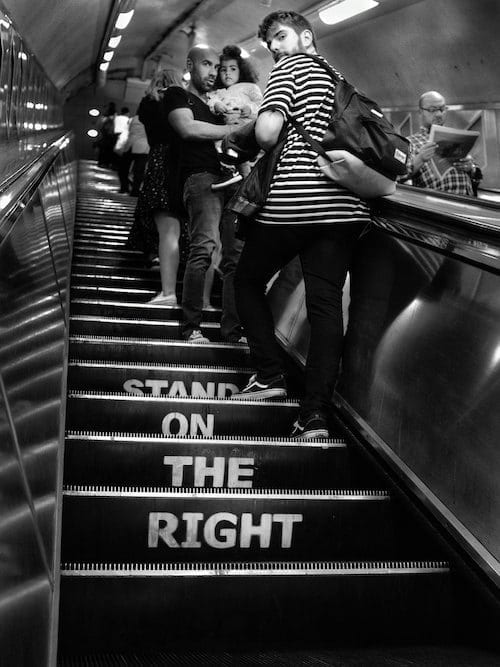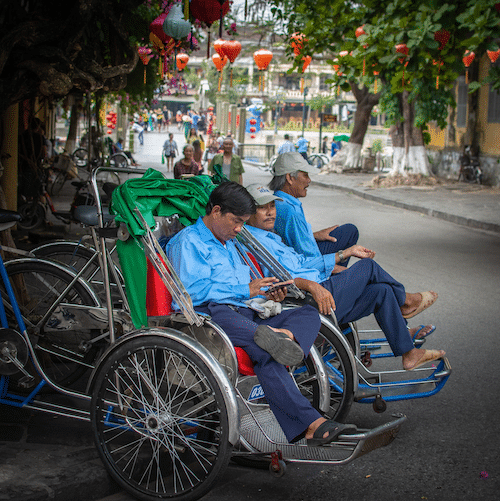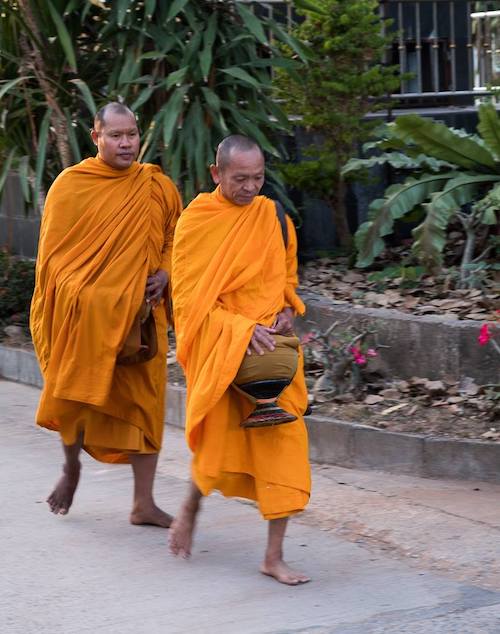 Join an IOP® online photography course and take part in August's competition – Colour in Composition.