Thanks for all your entries for the September competition. The brief was to consider the following factors for your entry:
1. CONTRAST
Black & white photography is all about balancing the tonal range of an image. The human eye sees colour but it also picks up on the intensity of light. When you take the colour out of an image, our eyes are even more attuned to this contrast in lighting. Think about using contrast to draw your eye to the subject of your image.
2. TEXTURE
Include some texture in your image that is highlighted by the black & white format. Look for areas of texture within the frame and use contrast to highlight that texture.
3. TONAL RANGE
We want to see deep, rich, saturated blacks and bright, light, vibrant whites. Avoid a mid-range grey image which is a common mistake in mono photography.
With that criteria in mind, here are the top 3 entries:
WINNER – GILLIAN MURPHY
Student Professional Diploma in Photography
Enrol Now For £450 or £45/mth Interest-Free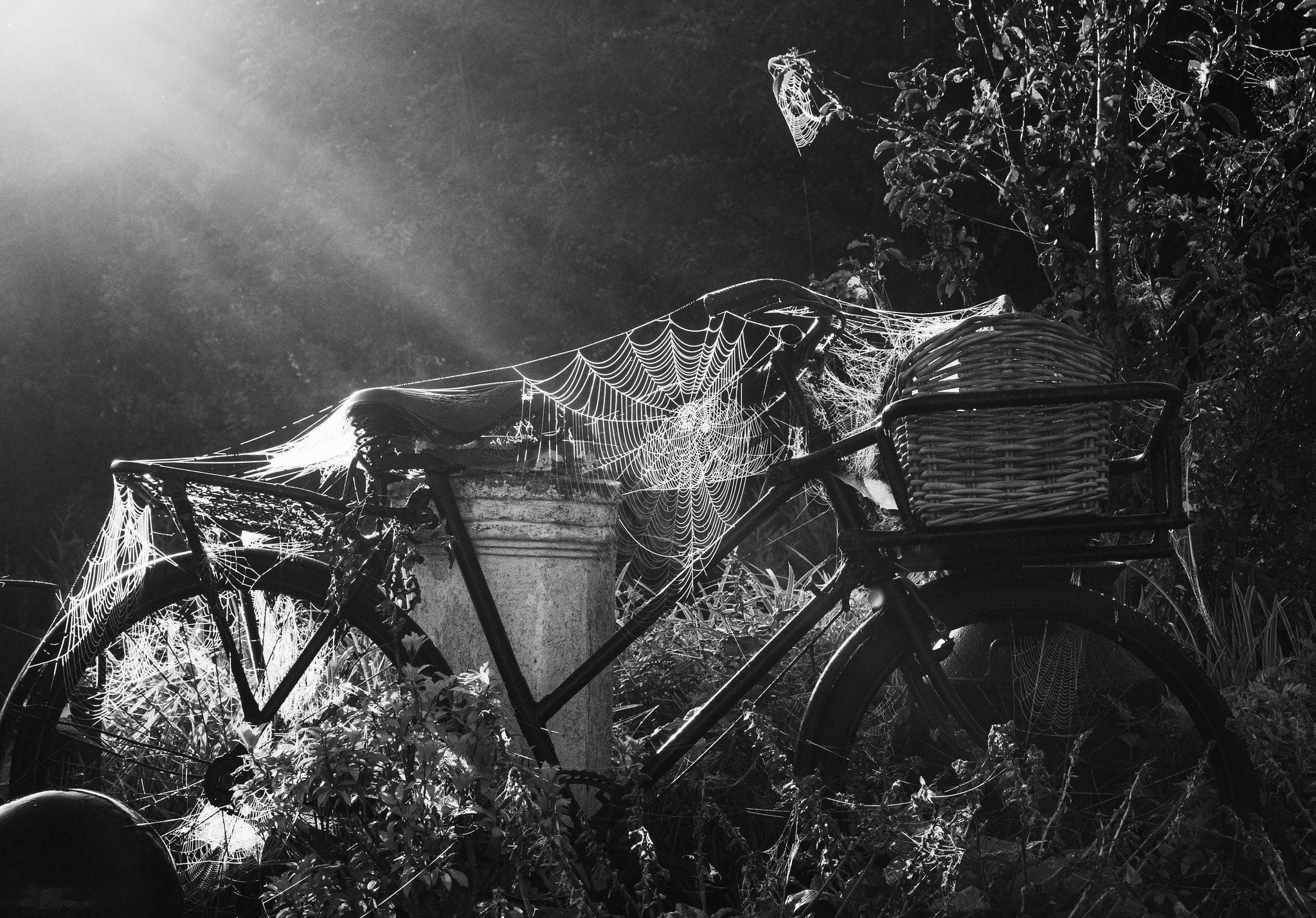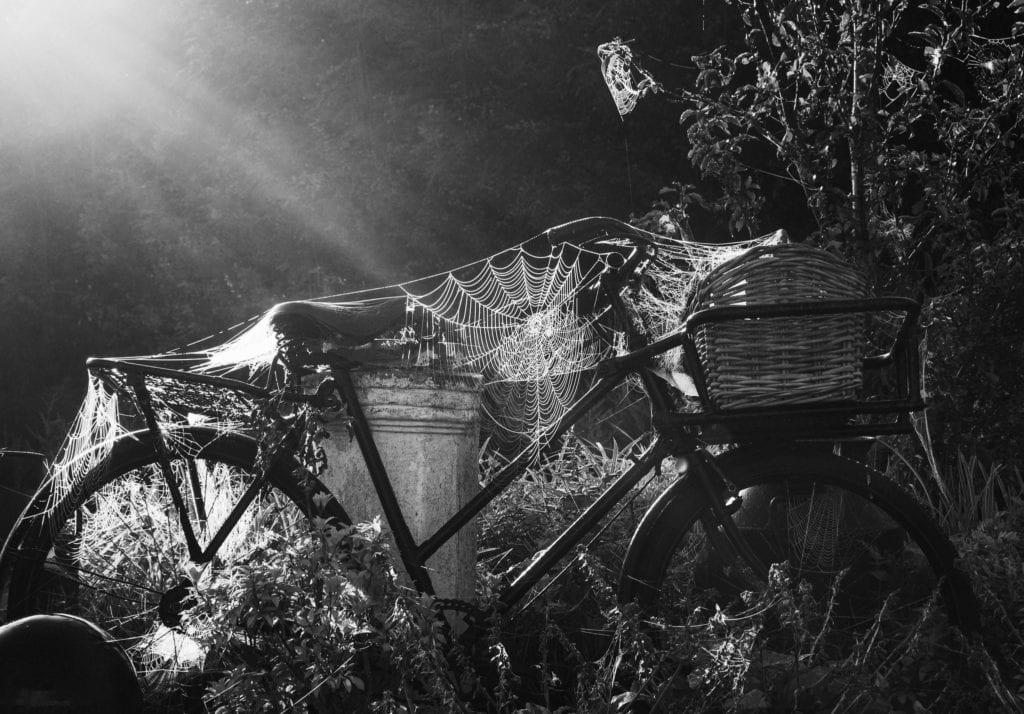 This is a stunning image from Gillian. Although the standard of entries was very high this month, Gillian's shot was the clear winner. She hit all three areas of the brief while transforming a mundane object into one of transcendent beauty.
The contrast between the light and dark areas is transformative, while the textures of the cobwebs create interest and dynamism.
Well done Gillian, you are the winner of the September competition.
2nd PLACE – LIAM ANDERSON
Student Diploma in Wedding Photography
Enrol Now For £450 or £45/mth Interest-Free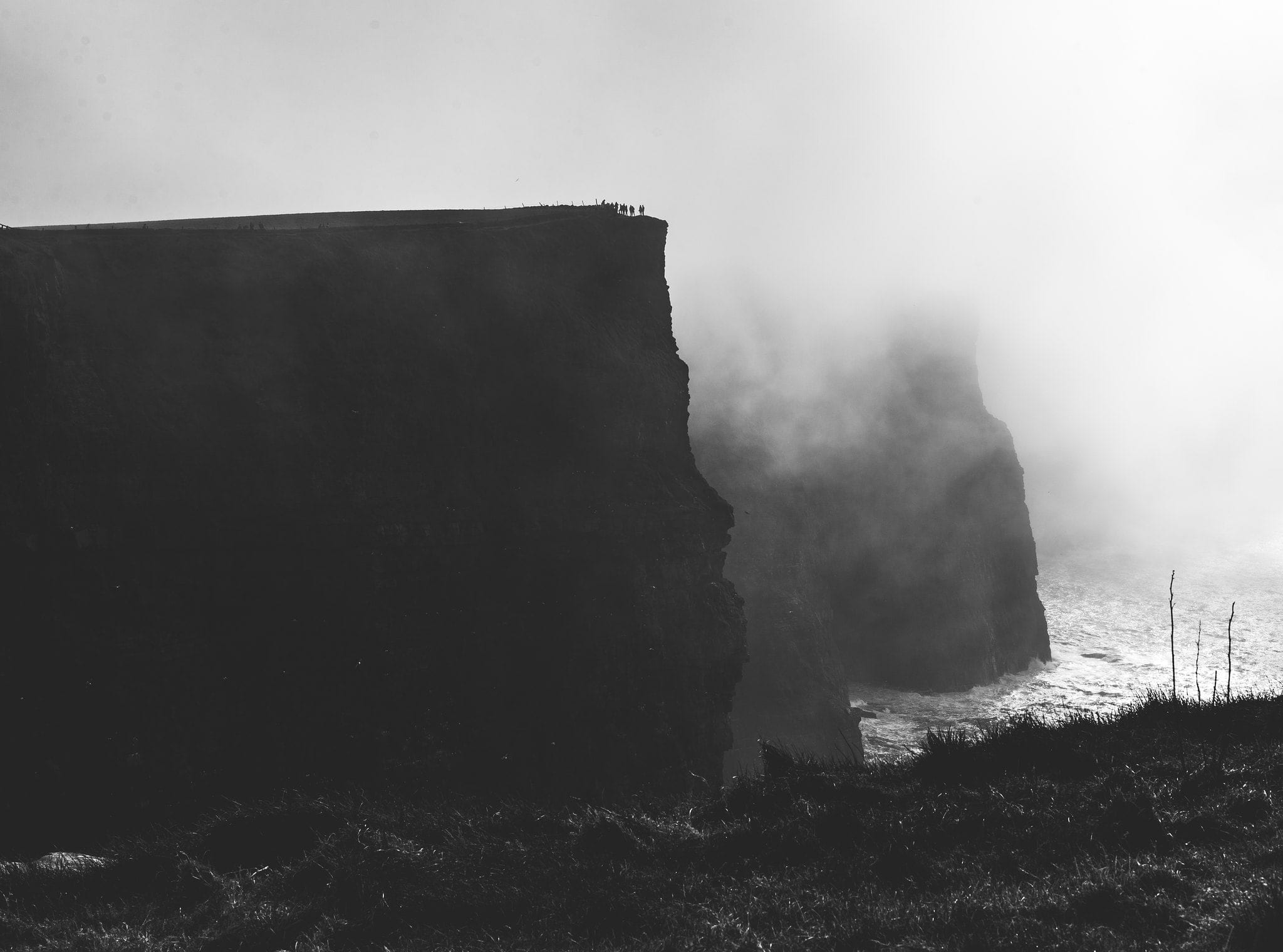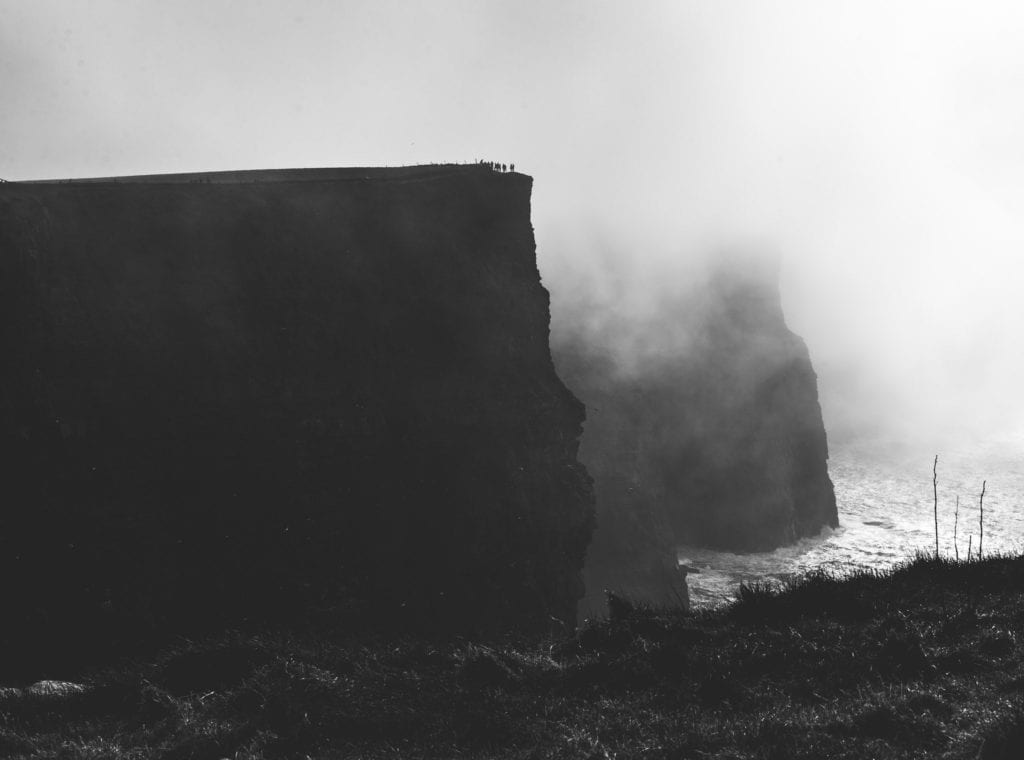 Liam's uses tone and contrast to not only reveal his subject via the silhouette of the cliffs, the tiny outline of the people on the cliff top but also to imbue mood and a strong sense of place via the light greys and whites of the background and the mist.
It's a very effective use of black and white as a format as a way to reveal the aesthetic qualities in the subject matter and to inject mood and feeling.
Congratulations Liam, you take 2nd place.
3rd PLACE – LORRAINE COX
Student Professional Diploma in Photography
Enrol Now For £450 or £45/mth Interest-Free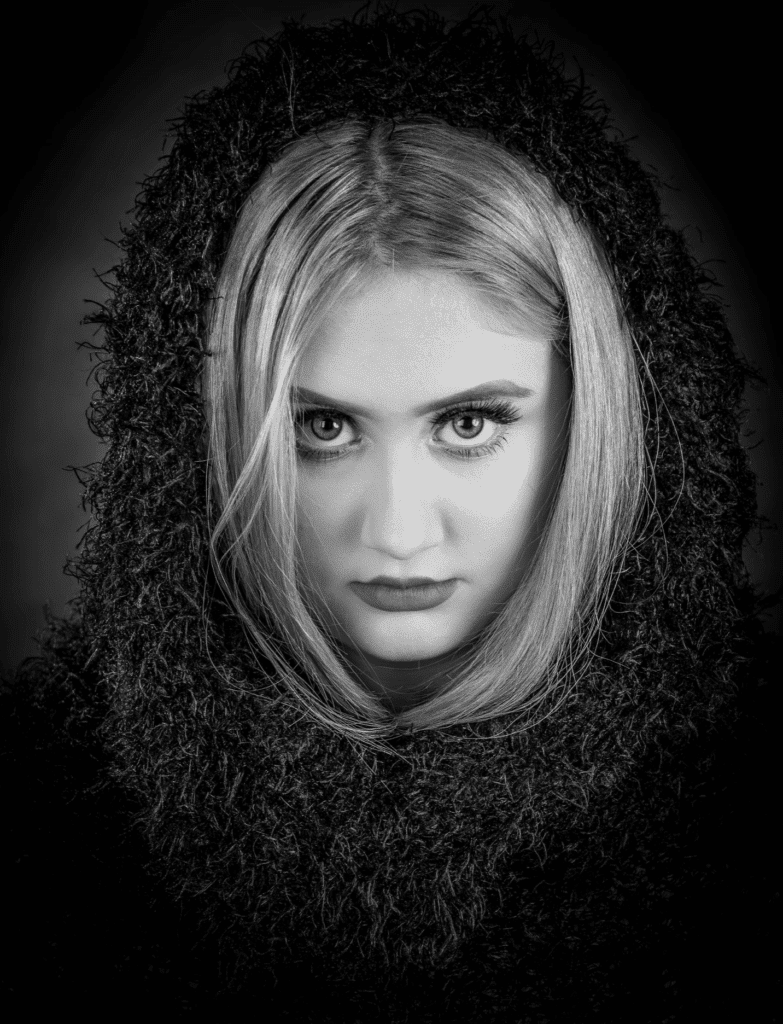 Lorraine has not only produce a superb portrait but has styled it in such a way to hit the brief perfectly. The use of texture in the hood, with the contrasting tones and rich dynamic range makes this a stand-out portrait. Well done on 3rd place Lorraine!
As well as the top 3, we had one of our best ever months in terms of quality of entries. Here are some shots which were close to winning that have been awarded Highly Commended: